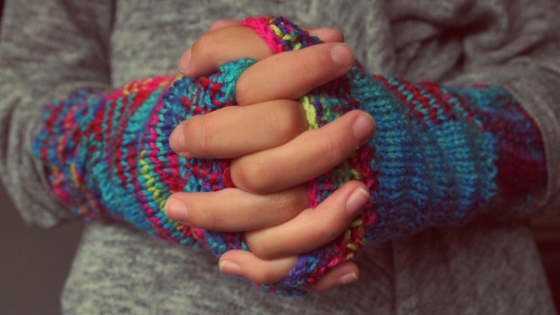 SRUK launches online Raynaud's test to aid in diagnosis
In a bid to raise awareness of Raynaud's phenomenon (RP) and to encourage individuals to be actively involved in their own healthcare, SRUK led an initiative to develop a 'Raynaud's test' on our website for the online audience.
RP manifests itself as the sudden constriction of arteries in the hands and feet, following their exposure to the cold. Attacks of RP are often associated with skin colour changes, ranging from white, blue/purple, and then red, and results in pain, numbness, impaired function and reduced quality of life. RP can either be primary, or it can be secondary, due to underlying disease such as systemic sclerosis (SSc). There is a delay in the diagnosis of secondary RP, generally because the time between the onset of RP and the emergence of the first non-RP symptom can be over 5 years; this is therefore a critical unmet need that must be addressed.
The 'Raynaud's test' was a collaborative effort by SRUK and RP experts, and is comprised of questions derived from existing RP criteria to determine if RP is likely and whether further assessment is needed. Feedback is provided to respondents in the form of statements, such as 'This is unlikely to be Raynaud's' or 'You may have Raynaud's'. Both the questions and responses of the test are shown in the table below. Participants are advised to seek medical advice if they experience painful or frequent symptoms, or if they say yes to develop sores or ulcers on their fingers and toes, regardless of their responses to other questions.
From June 2017 to June 2018, over 18,840 respondents completed the test on the website. This result highlights the large number of people visiting patient organisation websites for information and the potential of patient organisations to drive patients to take ownership of their own healthcare.
Online tools such as these provide a readily available resource for the self-investigation of new symptoms that might indicate disease, especially for people living in remote areas and influencing referral processes. Collaboration between healthcare professionals, patient organisations and the public is crucial to raise awareness around the importance of early diagnosis and to increase the profile of RP.
This figure is taken from the publication and highlights the results from the test: