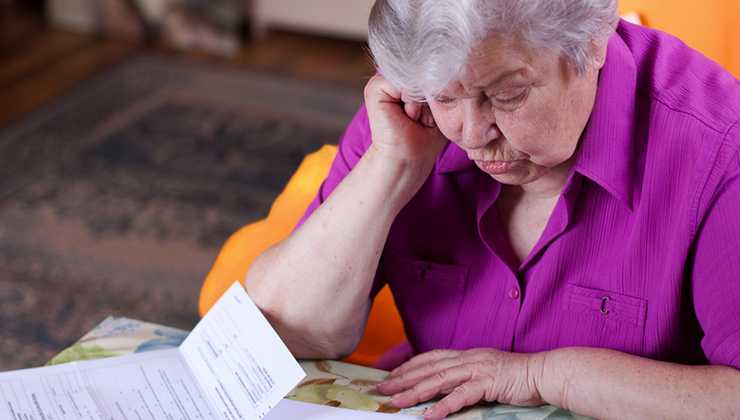 Occupational Therapy
If you are living with Scleroderma and Raynaud's, an Occupational Therapist (OT) can support and guide you to manage your symptoms to help you lead a fulfilling life. Scleroderma can cause a significant disruption to your normal lifestyle. It is important to look after yourself and making changes to your lifestyle can help you to manage your condition and prevent some of the potential complications that can occur in the future.
What is the role of occupational therapist?
An OT is a trained health care professional who works with people to enable them to continue to be able to live fulfilling lives despite their health problems. Living a meaningful, enjoyable life is central to wellbeing. An OT aims to improve a person's ability to perform daily activities and valued life roles in the home, at work, and in leisure and social activities. Their overall treatment aim is to encourage someone to live as normal a life as possible and to facilitate independence in everyday activities.
Some OTs will have specialist knowledge in dealing with the difficulties caused by Rheumatological conditions such as Scleroderma.
How can an OT help someone living with scleroderma?
At your first appointment your OT will talk to you about the impact of your condition on your daily life. They will talk to you about all aspects of your condition, including pain, fatigue, joint problems, issues with your hands and so on. They will focus on the problems you have with everyday tasks and discuss possible solutions. They may provide the following types of intervention:
Education about Scleroderma and Raynaud's - having good information and advice about your condition is an important first step in helping you to understand how best to manage it. Scleroderma is a rare and complex condition and it can be hard to understand the impact it may have.
Practical advice on how to manage daily activities – An OT will talk to you about the difficulties you have with the everyday tasks you do in the home, including personal and domestic tasks. They may visit you at home to assess your needs. They will work with you to try to find ways to manage these difficulties so you can carry out daily activities as independently as possible. They aim to facilitate the learning of new skills and ways of doing things.
Recommendations on gadgets and equipment to help you with tasks at home and work. If you struggle with everyday tasks, there might be gadgets or equipment to help make life easier. There is a huge range of gadgets available, such as raised toilet seats, kettle-tippers, specially adapted cutlery, chunky grip pens, shower stools, bath seats and stairlifts. Your OT can advise on what you need and how and where to get them.
Home adaptations – OTs focus on trying to change your environment to meet your needs and make your life as easy as possible. Social Services OTs are experts in home adaptations such as ramps, level-access showers and stairlifts. These make it safer and easier to move around your home and to do everyday tasks. The OT will visit your home and recommend changes to help. Having a home assessment is free. If you think you need some adaptations to your home you should contact the Adult Social Services department of your local council and ask for an assessment by an OT.
Fatigue Management - An OT can help you create a routine to achieve more balance between activity and rest to reduce fatigue. They will talk to you about planning, prioritising and pacing activities to help you to take back control of your energy levels.
Hand Therapy – Some OTs may carry out hand assessments to identify any limitations you may have. They will be looking for sensory impairments and functional limitations, as well as assessing strength, grip and range of movement in your hands. They will need to take into account the condition of your skin. They will then provide advice on trying to improve hand function. They may use wax baths to improve the condition of your skin, improve circulation and the range of movement in your fingers. They may suggest hand exercises or suggest suitable activities for you to carry out to improve your hand function, strength and range of movement. They will advise how you can use your hands safely and comfortably.
Providing splints to rest and support your joints and improve your hand function - Your condition may require you to wear a splint. There are several types of splints. Some are used for resting your hands to reduce pain and swelling. Others support your hands and wrists while you are working and using them, especially if they are painful or unstable. Corrective splints may be used to improve the positioning of your joints or to stretch your skin and protect you from getting contractures. The OT may custom-make one for you or provide a ready-made one.
Postural Advice - Having poor posture can have a negative effect on your body, and increase pain levels. It is important to sit, stand and lie in favourable positions. An OT will encourage you to have more awareness of how your body is used during activity.
Employment Advice - work is an essential part of life because it provides people with economic, psychological, physical and social benefits. What we do is intimately connected with our identity. "What do you do?", is a key question that we use when we are talking to other people. The right kind of work is good for you, and not just financially, it can also provide a sense of purpose, identity, achievement and a supportive social network. If you have Scleroderma and/or Raynaud's then your condition may pose some challenges that can make your working life harder. The aim of OT is to provide you with the right type of practical and emotional support to help you to do your job to the best of your ability, whilst still managing your health.
Help and advice on driving – If your condition affects your ability to drive then an OT can advise about adaptations that might help you.
Help and advice on mobility problems – if your condition affects your ability to walk then the OT may be able to advise you on using mobility aids, including carrying out a wheelchair assessment.
Use of relaxation techniques - In the busy modern world, few of us prioritise making time for rest and recuperation. Having enough, 'down time' and good quality sleep is important for everyone, but even more so when you are living with Scleroderma and Raynaud's. Relaxation is a skill that can be easily learned. It provides our bodies and our minds with a period of rest. A chance to recharge our batteries. Your OT will teach you appropriate techniques for you to use.
Advice about sleep - It may seem obvious that sleep is beneficial. Even without fully grasping what sleep does for us, we know that going without sleep for too long makes us feel terrible, and that getting a good night's sleep can make us feel ready to take on the world. OTs can talk to you about your current sleep issues and provide advice regarding how you can improve your sleep pattern.
Living with Scleroderma can have a physical and emotional impact on your life. OTs have training in both physical and mental health and are able to provide counselling and support to help you to cope with the emotional impact your condition may have on your life.
Finding an OT
OTs may work within the NHS, Social services departments, for charities or in private practice.
Rheumatology Specialist OTs Ideally you would benefit from seeing an OT who specialises in managing Rheumatological conditions, such as Scleroderma. There is a specialist group of OTs that work in Rheumatology throughout the country. They will usually be based in your local hospital and offer out-patient clinic appointments. You can usually get your Consultant Rheumatologist to refer you to this service. In most areas your GP, can also refer you to this service. If you are seeing another health care professional, such as a nurse or physiotherapist, they may also be able to make a referral.
Inpatient OTs If you are admitted to hospital as an inpatient, for whatever reason, and there is a change in your health circumstances, meaning that you are unable to carry out daily tasks safely, especially personal care tasks like getting washed and dressed or using toilet facilities, then you will be seen by an OT. They will conduct an assessment of your abilities on the ward, or they may take you on a home visit to see how you manage in your own environment. They will provide you with any equipment that is necessary to enable you to manage daily tasks and they will organise for you to have help with personal care and domestic tasks if you need it.
Primary Care OTs In some areas you might be able to see an OT who is linked to your GP surgery. They might not be able to provide specialist advice about your scleroderma, but they will be able to conduct home visits and provide you with advice on equipment and home adaptations. Talk to your GP about getting a referral to see them.

Social Services OTs
Alternatively, you can be referred or self-refer to OTs who are based in the Adult Social Services departments of your local council. As mentioned above Social Services have disability teams with Occupational Therapists. They visit people at home to assess their needs and to provide advice on specialist equipment and adaptations, and where possible arrange for their provision. They may also be able to arrange for you to have help with personal care and advise you on local schemes to help with housework and shopping.
There may be financial support to carry out some home adaptations. The OT may advise on what grants are available. Eligibility for equipment and grants varies between areas and for different individuals depending on their means. You may be able to have some equipment on loan from your local Social Services department or hospital.
Where can I find out more?
The Royal College of Occupational Therapists has more information about Occupational Therapy
https://www.rcot.co.uk/about-occupational-therapy/what-is-occupational-therapy
Here is a link to a Facebook Q&A session with Lucy Reeve, Clinical Specialist Occupational Therapist on 28th May 2020.
https://www.facebook.com/WeAreSRUK/videos/267308844418393/
Here is a clip of Nicola Shankey, Occupational Therapist, talking at the SRUK 2017 Conference. In this brief clip she is showing some of the splints they make; gloves that are available for scleroderma and Raynaud's and Silopad tubes for ulcers/calcinosis.