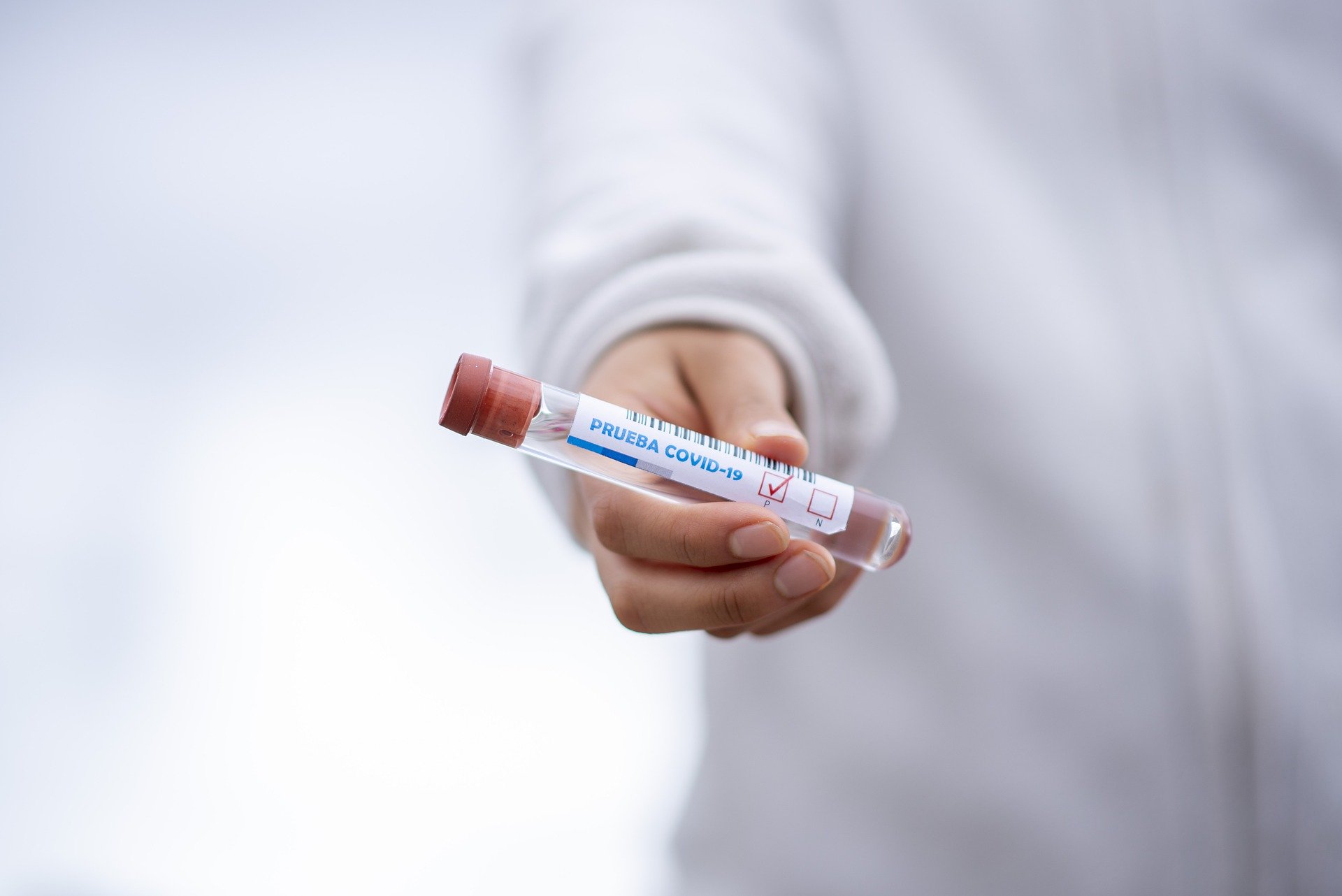 General Information On Coronavirus (COVID-19)
We know there is a lot of Coronavirus-related information out there, which is being updated constantly so it can be hard to know what to do for the best. So we have organised a Facebook Live Coronavirus (COVID-19) Q&A exclusively for our scleroderma and Raynaud's community, with Dr Del Galdo. Please click on the following link to watch the video: https://www.facebook.com/WeAreSRUK/live/
1. What is COVID-19?

The name 'COVID-19' has been assigned to the new strain of coronavirus that first emerged in Wuhan, China in December 2019. Like other coronaviruses it has come from animals; and most of the first cases occurred in people who either worked in or regularly visited a wet market in the city of Wuhan. As a group, coronaviruses are fairly common across the world, and cause respiratory tract infections in humans. COVID-19 in particular can cause pneumonia. Based on WHO's declaration that this is a public health emergency of international concern, the UK Chief Medical Officers have raised the risk to the UK from low to moderate.
2. How does infection with COVID-19 occur?
Human-to-human transmission has been confirmed, but as this is a new strain of virus, scientists are working to understand the full mode of transmission.
3. What are the symptoms? What should I do if I develop symptoms?
Reported symptoms of COVID-19 are a cough, fever and difficulty breathing, as well as the loss of taste or smell for some people. Symptoms may sometimes progress to pneumonia and in severe cases there can be organ failure. It is important to note that some individuals may spread the virus before they notice any symptoms, as with other illnesses such as the flu. Evidence thus far suggests that most cases are mild.
If you have a new, continuous cough OR a high temperature (37.8 degrees or higher), OR a loss of or change in your normal sense of taste or smell, you should stay at home and self-isolate (see below) for at least seven days from when your symptoms started.
If you or someone you live with presents with symptoms of the virus, the entire household should self-isolate for at least 14 days.
If you are confirmed to have contracted COVID-19, you may be advised by your consultant to temporarily stop immunosuppressive medications until the infection has cleared. This should only be done in consultation with your rheumatology team.
Travellers returning to the UK from the following locations should stay indoors and avoid contact with other people immediately:
Hubei province in China in the last 14 days, even if you do not have symptoms
Iran, lockdown areas in northern Italy or special care zones in South Korea since 19 February, even if you do not have symptoms
Other parts of mainland China or South Korea, Hong Kong, Japan, Macau, Malaysia, Singapore, Taiwan or Thailand in the last 14 days and have a cough, high temperature or shortness of breath (even if your symptoms are mild)
Other parts of northern Italy (anywhere north of Pisa, Florence and Rimini), Cambodia, Laos, Myanmar or Vietnam since 19 February and have a cough, high temperature or shortness of breath (even if your symptoms are mild)
If there is a chance that you may have COVID-19, you may be asked to self-isolate for 14 days to help reduce the spread of infection. This means that you should:
Stay at home
Do not go to school, work or other public places/events
Do not use public transport or taxis
Try to avoid visitors to your home, although friends, family and delivery drivers can run errands or drop off supplies from a safe distance
You should not go to a GP surgery, hospital or pharmacy. Use the 111 online coronavirus service for further information.
4. Should I stop taking my scleroderma medication(s)?
It is advised that you DO NOT make any changes to your prescribed scleroderma medications in an attempt to reduce your risk of contracting the virus. If you are concerned that you have developed symptoms of coronavirus then please take advice from your rheumatologist regarding what medication is safe to continue.
5. Should I still attend medical appointments?
If you have a scheduled medical appointment then your clinic should contact you to inform you whether your appointment will still be going ahead, and how. If you have not heard from your hospital it is important to check with them before travelling to your appointment.
The British Society for Rheumatology has advised clinicians to consider the feasibility of providing remote consultations and implement this where appropriate to reduce the need for patients to attend face-to-face appointments. This includes telephone clinics where your doctor or nurse specialist may call you rather than see you in the hospital clinic. Different hospitals are drawing up separate plans so it is important that you check what your local rheumatology department is doing.
6. Treatment for coronavirus
There is currently no specific treatment for coronavirus. Antibiotics do not help, as they do not work against viruses. However, in some cases people can catch a bacterial chest infection along with the virus. If this is the case your doctor will recommend whether you need antibiotics for this. Treatment aims to relieve the symptoms while your body fights the illness. You will need to stay in isolation away from other people until you have recovered and are no longer infectious.
7. Should I wear a mask if I go out?
Face coverings can help us protect each other and reduce the spread of the disease if you are in an enclosed space where social distancing is not possible and where you will come into contact with people you do not normally meet. This is most relevant for short periods indoors in crowded areas, for example on public transport or in certain shops.
It is still not permitted to leave your house to visit friends and family in their home. The government is looking at how to facilitate greater contact with close family or friends, and will explain how this can be done safely in the coming weeks.
By following this guidance, you are helping to protect yourself, your family, the NHS and your community.
Wearing a face covering is not a replacement for proper social distancing and good hygiene. It may however help to protect other people if you are infected with coronavirus – even if you don't have symptoms. The evidence does not suggest that they will protect the wearer from catching the virus from other people.
To protect resources for care professionals and other essential workers, you should not get a surgical face mask or respirators to use when you go out. The UK government has a guide to making face-coverings at home, and the key aspect is that they cover your mouth and nose.The Scottish and Northern Irish governments have written guidance which states that face coverings could be useful if you are in a small space and social distancing is not possible, for example, on public transport or in shops.
It is important to wash your hands before putting your covering on and taking it off. We should still avoid touching our faces as much as possible, whether we are wearing a face covering or not. Coverings should be washed after every use, or thrown away if they are disposable.
8. Is there a vaccine for coronavirus?
At present, because this virus is so new and so different, a vaccine still needs to be developed. Researchers are trying to develop a vaccine and the World Health Organisation is supporting their efforts.
Vaccines against pneumonia do not provide protection against coronavirus, but they are still highly recommended to protect your health from other respiratory illnesses.
9. I am intending to travel soon, should I change my travel plans?
You should keep up with and follow all the latest travel advice provided by Public Health England.