Apply for Funding
Explore our applications process, and the funding SRUK offer
Mission
SRUK's mission is to support those living with scleroderma and Raynaud's phenomenon. We invest in research so that one day, a cure may be found and no one has to have their life impeded by these conditions. We fund a diverse range of scientific research projects which align both with our mission, and the 4 themes which are central to our research strategy:
Precision Medicine
The complexity of scleroderma presents the opportunity to exploit 'precision medicine', the tailoring of treatment(s) to an individual or subgroup of patients, as opposed to a 'one-drug suits all' approach. Research in this sector includes identifying genetic, lifestyle and environmental factors which impact a persons Raynaud's or scleroderma, and improving 'outcome measures' to better evaluate treatments within subgroups.
2. Early detection
The earlier scleroderma is recognised in a patient, the better the prognosis for that individual. For the average person, it takes 5 years to receive a diagnosis of scleroderma resulting in delays to accessing the most appropriate care and treatment. SRUK are committed to raising awareness of the link between Raynaud's and scleroderma, and to funding research which accelerates the development of tools and techniques to identify signs of scleroderma earlier.
3. Quality of life
Scleroderma and Raynaud's impact the mental and physical well-being of those with the conditions, which can result in an often-unacknowledged decrease in quality of life. Increased survival rates resulting from the other 3 avenues of SRUK funding is less meaningful if the quality of those years is reduced due to illness and poor quality of life.
4. Causes
Research into the causes of both scleroderma and Raynaud's has historically been significantly underfunded, meaning it is likely many factors that contribute to both conditions are unknown. By defining this as one of our core research topic areas for the next 5 years, SRUK are committing to ensuring that this topic receives more attention and sustained investment.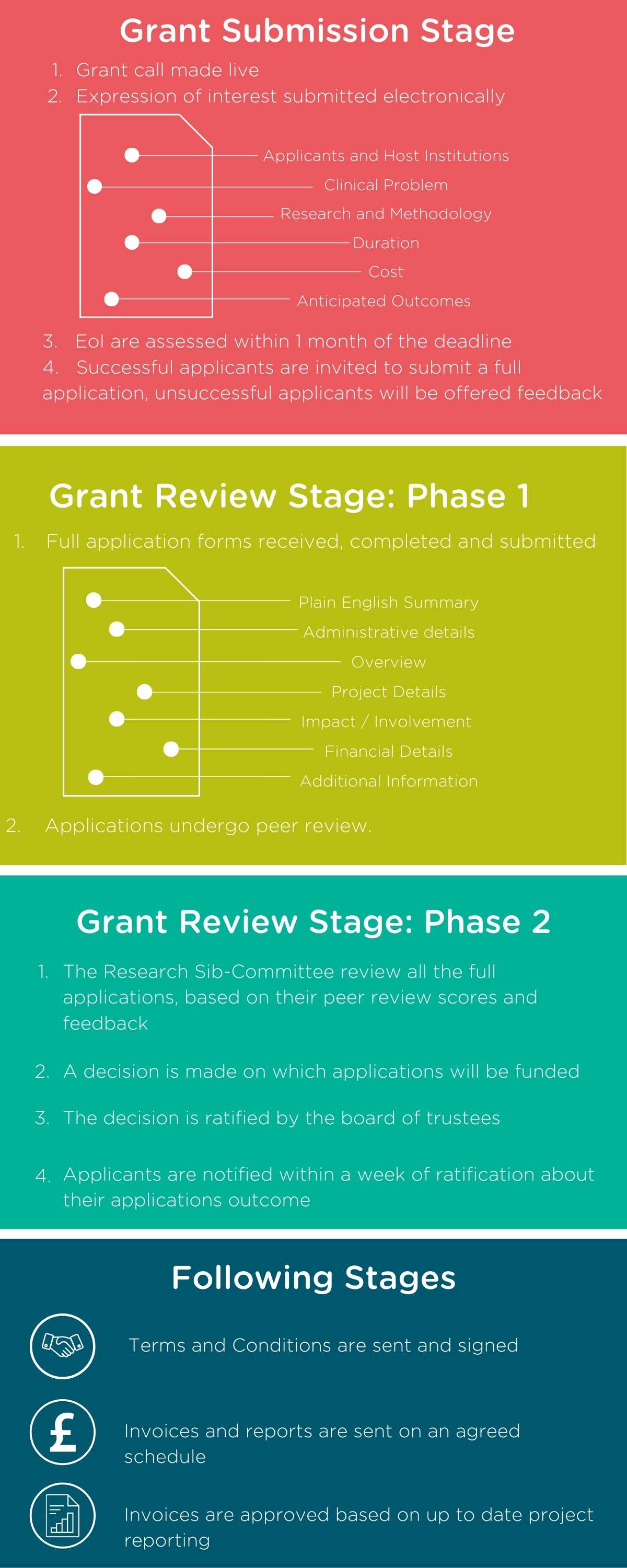 For examples of the documents referenced, visit our useful documents folder.
Typically Funded Projects
SRUK funds research on a sole funder basis, or in partnership with other organisations. See examples of some of the funding we have offered.
Fellowships
Project funding
For examples of funding in these areas, have a look at our recently funded projects page
Grant Calls
To find out about our most recent grant call, click here and to have a look at our past grant calls, and which projects were funded, explore our previous grant calls page.