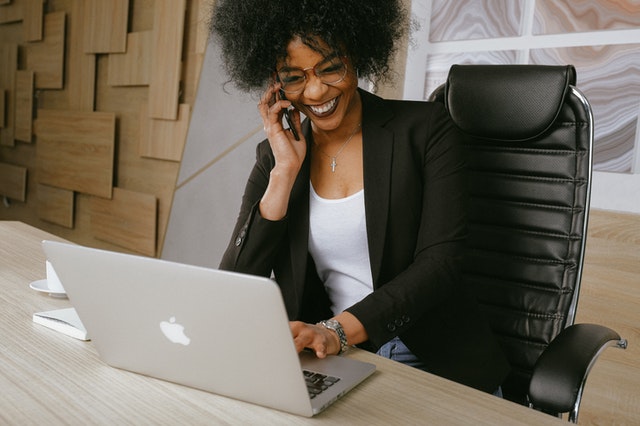 Help & Support - We Are Here For You
The health and welfare of our scleroderma and Raynaud's community will always remain our top priority.
More than ever, we are here to support you during this coronavirus pandemic and beyond. We know that many people with scleroderma and Raynaud's are worried about COVID-19 and how it may affect them, and also have understandable concerns for their family and friends. We also understand that information on the news and social media can feel overwhelming and often unclear. You don't need to go through this alone, our Helpline and online community are here to support you and help you navigate the various guidelines and advice that are being updated regularly.
Help and support during the coronavirus pandemic
We are still providing a full range of information and support services. We have also introduced a programme of online support including Facebook live Q&As, top tips from our community and health and mental wellbeing advice - we want to keep the conversations going and cover all aspects of the support you need.
We are regularly monitoring advice from the Government, Public Health England and the Scottish Government and we will update our information as appropriate based on their guidance.
Helpline
The Helpline offers confidential support if you are living with and affected by scleroderma and/or Raynaud's. If you need to talk, we are here to listen. Call free on 0800 311 2756. The Helpline operates 365 days a year, from 9am - 7pm.
Our Helpline team are here to help you with your queries and questions, whether that is about vulnerable group categorisation, accessing local support services when self-isolating or employment issues, to concerns about mental health for people living alone. If we don't have the answers, we will do everything we can to find out more and get back to you.
Our Helpline team are all volunteers; they are not medically qualified and cannot give medical advice or opinions. If you need emergency assistance, telephone 999. If you are looking for specific advice about your treatment or care, contact your local medical professional or service.
Support groups
Our support groups are there for anyone who is affected by scleroderma and Raynaud's. Sometimes a diagnosis can make you feel alone and afraid. Getting to know other people who have similar experiences can be very helpful. In accordance with Government advice, we have had to cancel all face-to-face meetings. Since it is now more crucial than ever that support is available, many of the support group leaders are organising virtual meetings to help stay connected. For any queries about our support groups, please contact us on 020 3893 5998 or email: info@sruk.co.uk.
Our online community

Help and support is also provided via our online forum hosted on Health Unlocked.* This is a friendly space where you can exchange advice, information and support with others who are affected by scleroderma and Raynaud's, 24 hours a day, seven days a week. Many of our community members are people who are living with the conditions themselves, but friends, family and partners are very welcome too. For further information about our online community services, click here

Ask a question

If you have a question but haven't been able to get the answer, you can send us the question by email to info@sruk.co.uk and we will forward it on to a specialist.
Social media

Join together and support each other through social media. Discuss topics, share tips and read others' advice on our Facebook and Twitter pages.
Help raise awareness of scleroderma and Raynaud's by sharing any web pages using the share buttons on the top left of these pages.
*Please note that any comments or information given on the SRUK Health Unlocked community are the opinions and thoughts of the community members. SRUK has not reviewed or approved any comments or information given. For SRUK information, please refer to the Scleroderma and Raynaud's sections of this website.