Make-up for scleroderma
Alex is a professional make-up artist and has kindly created these video blogs on how to apply make-up for people with scleroderma.
"Hello! My name is Alex, and I wanted to do a series of short makeup and skincare videos, to help those with Scleroderma.
I myself have Diffuse Systemic Sclerosis with advanced lung fibrosis, Raynaud's and inflammatory arthritis. So do know and understand what it is like to have facial and skin changes due to scleroderma.
I was a Beauty Therapist with my own Salon before I became ill, and miss it dreadfully, but if I can still be of help to anyone then I am very happy to do so.
I must apologise for my breathlessness and hoarse voice, they are sadly complications from my lung disease, but hopefully you can still hear me clearly.
Lastly I have never done anything like this before so please do let me know if you have any questions, or things you would like done differently
I wish you all a great day, with much love Alex x"
How to use make-up for the lips and mouth, and equipment to use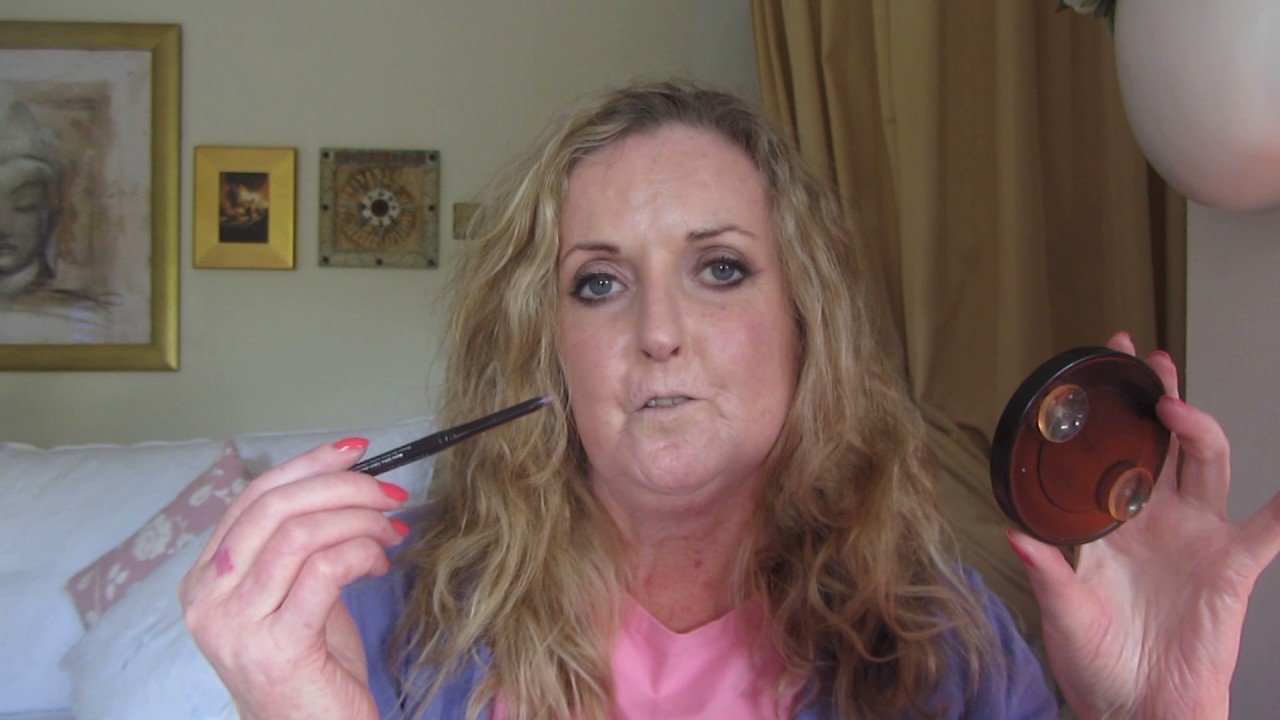 By each video you'll find some of the SRUK Facebook questions received and Alex's reply -

"Have you a page I can follow for more tips?"
"Hi, There is also this page on an interview with a Skin Practitioner at the organisation called Skin Camouflage who help with specific queries. And we have this information on looking after your skin with scleroderma."

Make-up tips for applying skin foundation and concealer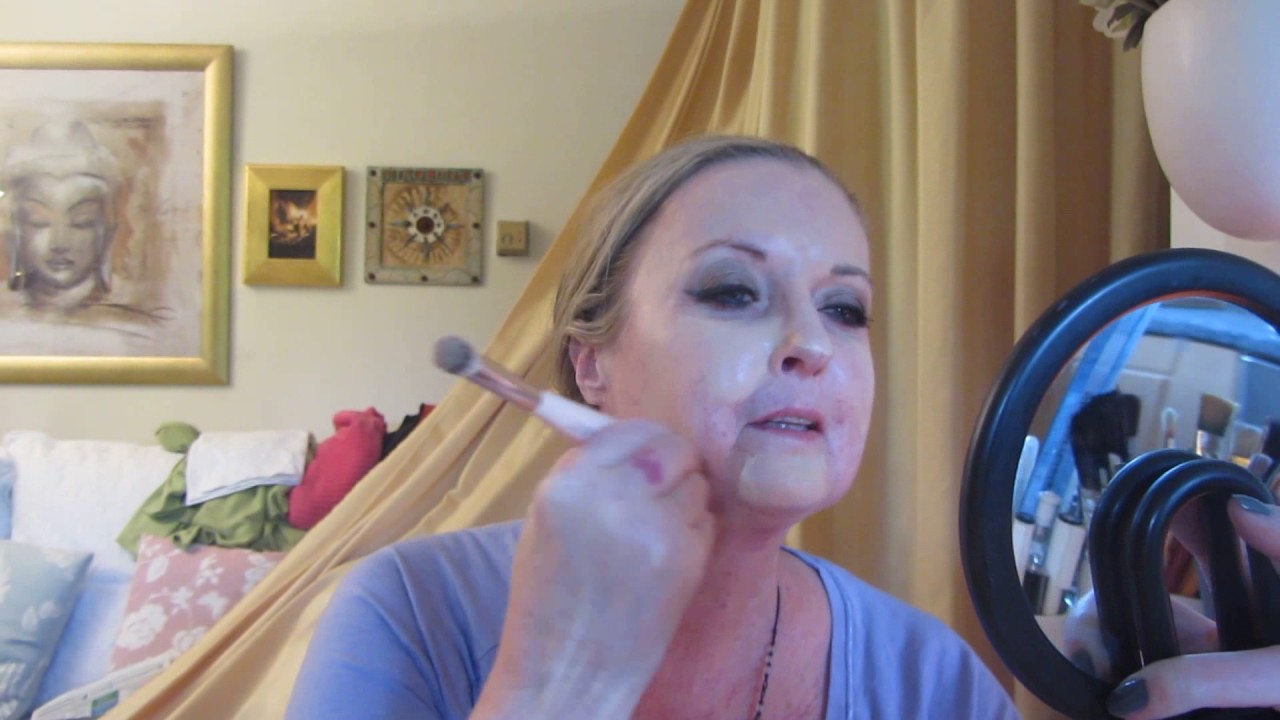 Sign up for our monthly E-News to get the latest advice and information on Scleroderma and Raynaud's.
Sign up for E-News
Donate to help fund research into finding a cure for Scleroderma and Raynaud's.
Donate today
"Very helpful Alex thanks. Could you please tell me how/where I can get the camouflage cream you talked about in your previous blog. Have lots of those dreaded telangiectasia to cover up."

"Hi, Estée Lauder has a great camouflage makeup, and Nars have a fab concealer. The Estée Lauder one I dot over each of the really red marks and they disappear. If you pat with your finger the warmth blends it beautifully."
"Thank you for the video. My mum has scleroderma and gets upset when her face flares up. Is there a particular make up she could try?"
"Hi, These days there are many wonderful foundations that cover redness and marks. Estée Lauder do a wonderful type called double wear, and also a light version of that which still has great coverage but is slightly more lightweight. They also do a camouflage product that is great for applying on the little red marks (telangiectasia), not all over though as it would look too heavy. It's always best to pop to one of their counters to get a good colour match. A cheaper foundation with great coverage is L'Oreal infallible total cover."
"Alex, I enjoyed that video thanks for making it so simple. Looking forward to when you explain how to do eyes. I have done mine the same way for years now. Also would like to know what your tips are for over drawing the top lip line. Mine has all but disappeared but I have one of those red spots just above which I like to include in my new top lip line."

"Hi Claire, My top lip has all but disappeared, but I do put concealer over the lip and lip line, which tends to act like a great primer, and makes the lip liner stay put. Then I draw a natural colour lip line with lip pencil just above my actual line, not enough to be obvious but just enlarge the shape subtly. Then I cover the whole lip with the natural pencil and put a pretty gloss over the top, or lipstick. Nothing too dark as this makes the lips smaller again."
Alex talks about how to bring the face to life and highlight the features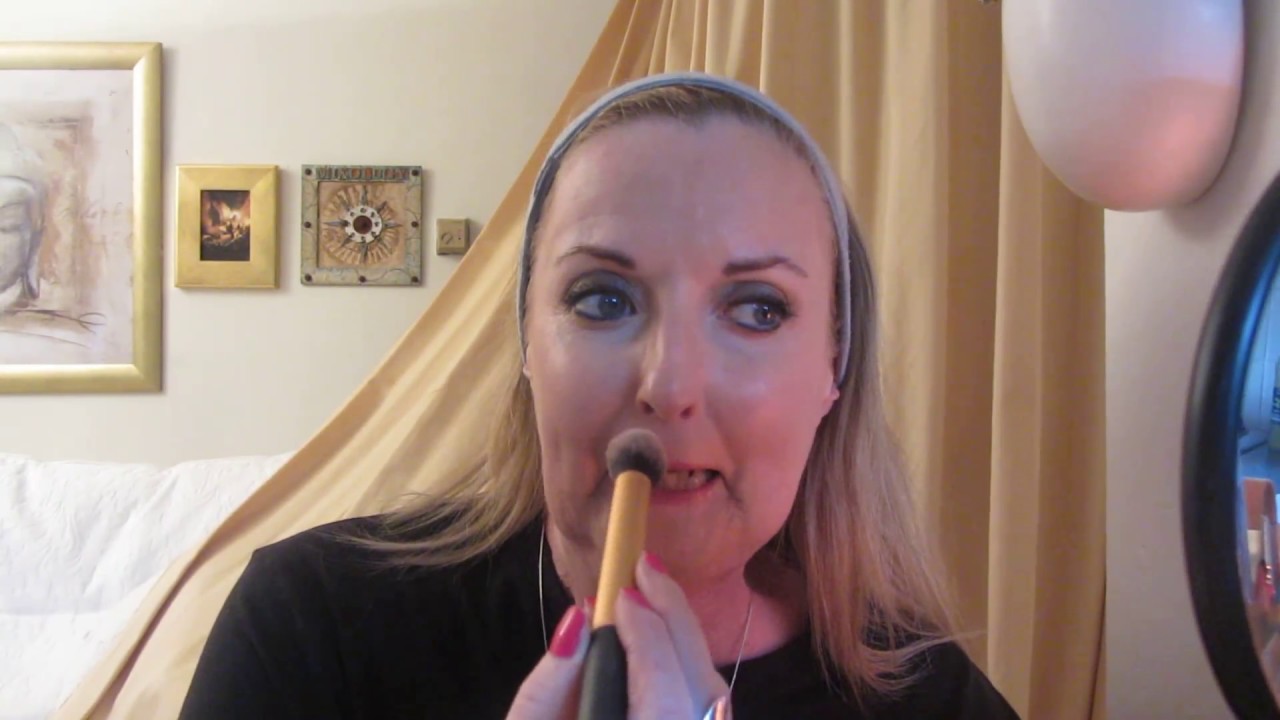 Sign up for our monthly E-News to get the latest advice and information on Scleroderma and Raynaud's.
Sign up for E-News
Donate to help fund research into finding a cure for Scleroderma and Raynaud's.
Donate today
"Hi Alex, Any ideas on how to conceal the lupus rash around mouth & nose? No matter what I apply, does not conceal the rash and everything irritates the rash. Currently I'm using Kefir milk solids to diminish the soreness & itching. Advice please, if you have any helpful hints. Thankyou."
"Hi, Here is some information that you may find helpful, or there might be other people on this page that maybe able to offer other tips on applying make-up for a rash. As a base first protect your skin before applying make-up. Regarding the irritation, skin creams are water-based so offer short-term protection, or there are ointments that are oil-based and give longer term protection. Each person is different and so take care to see if you have a reaction to any of these, if so stop using. If your skin is severely dry, apply cream at night. You could also try using emollients to help bathe and hydrate the skin on the face.
You could try treating itchy skin with Eurax or antihistamines, avoid the midday sun, and use UVA and UVB-rated sun creams, and aqueous cream instead of soap. There may also be some additional information about managing Lupus."
"Thank-you Alex, I feel so vain but honestly one of the hardest things for me to accept is my lips and face changes. I used to have sexy full lips, not huge but beautiful and now they are barely there. I was going without lip stuff for a long time until someone said it actually looks like I have no lips because I leave them bare. I started playing around with my lip products and do very similar things, might I add that using a lip plumper helps as well."
"Hi, Thanks for sharing the photos of your lips when you were younger and before the condition. It is good to have a record of them so you can look back and remember happy times. It looks like you were a dab hand at applying make-up too
."

Alex's story:
I was originally diagnosed in 1989 with Dermatomyositis and polymyositis, which then eventually became a diagnosis of Scleroderma in about 2005. Raynaud's has been present throughout. I've had extensive surgery on wrists, hands, neck and shoulders with a lot of metal fusions to ease pain and deterioration. The scleroderma has affected my lungs quite severely.
Though I have some serious issues it can be the Raynaud's disease that often impacts life the most. Even the temperature change of getting out of bed can start an attack, going to the fridge to get food or milk, and of course going outside when it's even mildly cool. The summer is actually just as bad as shops have the air conditioning on which cause so much pain and a guaranteed Raynaud's attack, even with gloves and hand warmers.
During a Raynaud's attack my fingers go a very dark blue colour and it's painful especially when circulation starts to return. It causes ulcers on the finger tips and pitting ,which then require a lot of care and attention. It can definitely affect my choices, as not all friends houses or coffee shops have heating on, and financially I really struggle to cope with my heating bills.
How has the condition affected you and your relationship/ family life?
It has had a huge impact on my relationships, many friends haven't managed to maintain an open and supportive relationship with me, and sometimes family members find it hard to cope.
Do you have a job? If yes, what do you do and have work accommodated you?
I haven't worked for many many years, but continue my art and creativity projects at home.
What is your attitude towards your diagnosis?
It ranges from accepting and peaceful to very sad and sometimes angry.
How best do you manage your own condition?
I have help at home, regular massage,create a peaceful environment, warm and cosy. I try and make sure that my stress is minimal.
If you could share one hint or tip on keeping well/coping what would it be?
Being truthful is best. Not agreeing to plans but instead saying I am interested but will see nearer the time if I feel well enough.
Can you tell us any anecdotes related to your condition?
Someone thought once that I had been painting something in a dark blue colour, but it was just my Raynaud's.
Please give us a short 'quote' about what you wish for in the future.
A cure would be the dream but in the meantime some more education for the medical community.
Please tell us what keeps you positive.
Every day is a new day.
How to apply festive eyes make-up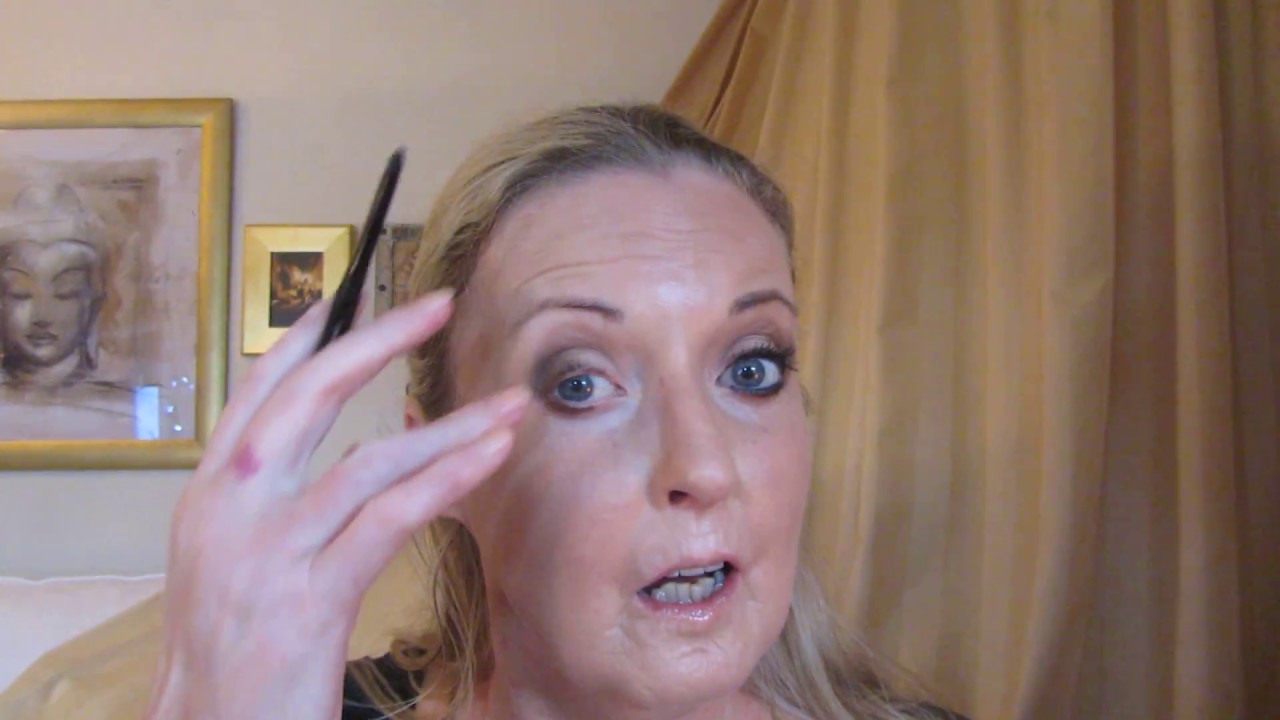 Here is a list of products that I used in that video:
Concealer : l'Oreal perfect match
(Other great concealer so include Mac Pro Longwear, Laura Mercier and Nars.)
Eye shadows : Stila eyeshadow palette called 'eyes are the window' in the colours 'Soul'
Eyeliner : Avon true colour glimmer stick in navy
(Other great eyeliners : Clarins waterproof eyeliner, Rimmel waterproof kohl eyeliner)
Mascara: max factor masterpiece max mascara
(Lancôme also do amazing mascaras)
Eyelash curler : space nk
(Shu emura is also great)
Eyebrow powder: Laura Mercier brow powder duo in deep blonde.
(Also great in boots chemist are the brands NYX , Collection, Eylure and seventeen )
Great brushes are ' Real Techniques ' found in boots and online.