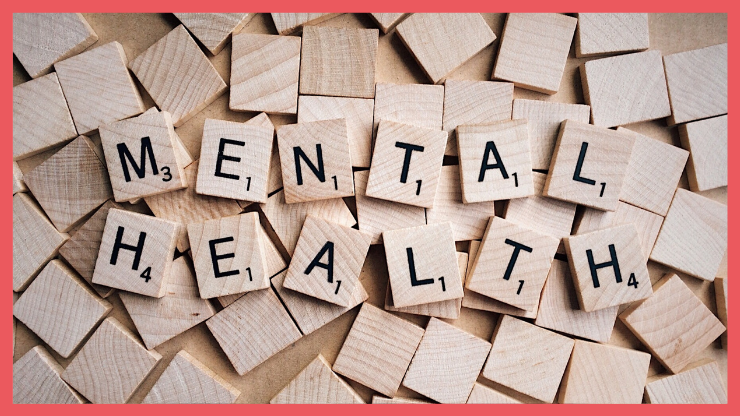 The impact of Raynaud's phenomenon on mental health
Despite the drastic impact that Raynaud's phenomenon can have on an individual's quality of life, the detrimental effects that the condition may have on mental health are often overlooked.
Raynaud's phenomenon is characterized by the recurrent narrowing of blood vessels in fingers and toes (can also occur at other body sites) due to exposure to cold or stress. A person can experience colour changes to white, blue and red, as well as sensations of pain, numbness and swelling. Primary Raynaud's phenomenon (PRP) is when the symptoms occur in the absence of other conditions, whereas secondary Raynaud's phenomenon (SRP) is when the symptoms occur alongside other connective tissue diseases and rheumatologic disorders. SRP is much more progressive and is normally complicated by irreversible structural changes such as ulcers and tissue loss.
The most common approaches to manage Raynaud's tend to be a combination of pharmacological therapies and preventions, but these treatments may not always address the full impact of Raynaud's. As a psychological reaction to diagnosis is also likely, it is necessary to consider the likelihood of individuals living with Raynaud's also developing depression and anxiety, and suffering from a worse quality of life, and hence to develop appropriate techniques to combat this.
A team led by Dr B Fábián at the University of Debrecen in Hungary carried out an investigation ('Comparison of mental and physical health between patients with primary and secondary Raynaud's phenomenon') that aimed to compare anxiety, depression, physical health and quality of life in people living with primary Raynaud's phenomenon (PRP) versus those with secondary Raynaud's phenomenon (SRP). Both groups were recruited from the Raynaud's Outpatient Clinic of the Department of Internal Medicine at the university, where they received regular follow-up care from September to December 2017. This was the first study that aimed to identify the prevalence of symptoms of depression and anxiety in patients with PRP and SRP, to investigate whether SRP patients have more depressive and anxiety symptoms, and to assess if patients with SRP have a more deteriorated physical condition and a worse quality of life than those with PRP. By assessing the aspects of quality of life that are most important in Raynaud's, it becomes possible to further understanding of the disease and to establish a stronger therapeutic strategy.
Different measures and tests were used to assess the severity of anxiety and depressive symptoms, physical health and quality of life; these included the General Anxiety Disorder Scale (GAD-7), the Beck Depression Inventory (BDI), a Physical Component Scale (PCS-12) and the Raynaud Specific Quality of Life Questionnaire (RQLQ). In total, 60 individuals with PRP and 41 with SRP were studied – gender distribution, family status, employment status and smoking were similar in the two groups. The results highlighted major differences between the two groups. The findings reported the presence of higher levels of anxiety in people living with SRP compared to PRP, indicating greater emotional distress in this group, and anxiety and depression were also reported as being more common in those with SRP compared to PRP. Furthermore, people living with SRP also had lower overall PCS-12 and RQLQ scores than people with PRP. These results resemble those from previous studies focussing on other rheumatological and autoimmune diseases.
The results of this study contribute to the understanding that a diagnosis of SRP can indicate more severe impact on overall wellbeing than PRP. This may be because in the course of the condition, after the initial symptoms, greater physical disability and more extensive symptoms can occur as a result of SRP. Despite the implications that anxiety and depression are more common in people living with SRP, it is essential that quality of life impairments are considered when managing all individuals with Raynaud's. Studies such as these represent a shift in the quality of care that clinicians are becoming increasingly interested in providing alongside pharmacological treatment.
SRUK strongly encourages anyone who is living with either primary or secondary Raynaud's and struggling with their mental health to not suffer in silence and tell a medical professional or get in touch with our helpline on 0800 311 2756.
SRUK is working with clinicians and the wider healthcare system to ensure that the voices of people living with Raynaud's and Scleroderma are not lost. We can only do so with your generous support and donations. Together, we can bring forward the day where no one has to suffer in silence because of these conditions.
If you are interested in helping SRUK to fund more work like this, then please visit our donations page here. We rely on the generosity of our community to continue to support groundbreaking research in both scleroderma and Raynaud's.
If you would like advice on managing Raynaud's, please visit: Managing Raynaud's.
Information on another new piece of research on Raynaud's can be found here: Herbal Medicines and Raynaud's Phenomenon.