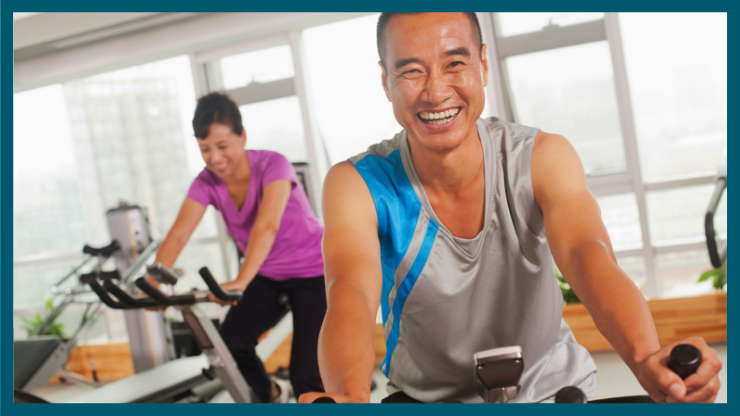 Alongside existing to fund ground-breaking research to understand the causes behind Raynaud's and scleroderma, and to raise awareness of these two conditions, SRUK also functions to empower members of our community. This is by ensuring that they are as well-informed as possible regarding their condition through the information we provide, and by encouraging individuals to try various self-management techniques that will help to maintain a good day-to-day quality of life.
An evident concern of the community revolves around the question of whether they will still be able to do their favourite hobbies and keep working, with an especially prominent worry being if they can remain active. Here at SRUK, we are strong advocates of people living with Raynaud's and scleroderma to continuing to do the things they enjoy; the benefits of exercise are countless for both physical health as well as mental health, however it is essential for anyone with Raynaud's or scleroderma to acknowledge their body's limits, which are often propagated by either condition.
network of arterioles arteries), capillaries, and venules veins) in the body) dysfunction, especially in the fingers and toes. The debilitating nature of this symptom can have drastically damaging effects on a person's quality of life, and also tends to result in a higher number of hospital admissions. This can soon spiral into a vicious cycle, as regular hospital visits can be a psychologically stressful experience. Physical activity, in particular aerobic exercise and resistance training, has been demonstrated to improve microvasculature function, and also releases endorphins produced in the body) which trigger a feeling of positivity that can aid mental health.
paper, entitled and resistance exercise in systemic sclerosis: State of the art', compiled previous studies to exhibit the positive impact exercise can have on people with scleroderma, including increased aerobic capacity, hand mobility, functional ability in daily activities, and an improved health-related quality of life. The effects of high intensity interval training and resistance training exercise) on the microvasculature and blood circulation is yet to be investigated, and reports of the intensity of the exercise programme are yet to be revealed.
HIIT and resistance training can improve vasculature function in a wide range of clinical conditions, a team from the Rheumatology Department at Sheffield Hallam University are commencing a study with the purpose of assessing the effects of specifically HIIT and resistance training on microvasculature function in 30 individuals with scleroderma who are receiving treatment. The data from this investigation will be used to explore feasibility of a combined programme and to inform a potential multicentre clinical trial in the future for further observation. To be of most benefit to the community, it is necessary for the feasibility to be understood of an exercise programme that would firstly improve vascular function and potentially reduce the frequency and severity of Raynaud's attacks and ulcers, and secondly to potentially decrease the reliance on pharmacological agents.
to Nuffield Health, HIIT involves active periods ranging from 30 seconds to 3 minutes working at between 80-100% of your maximum heart rate with recovery periods generally being the same length of time as the active period.