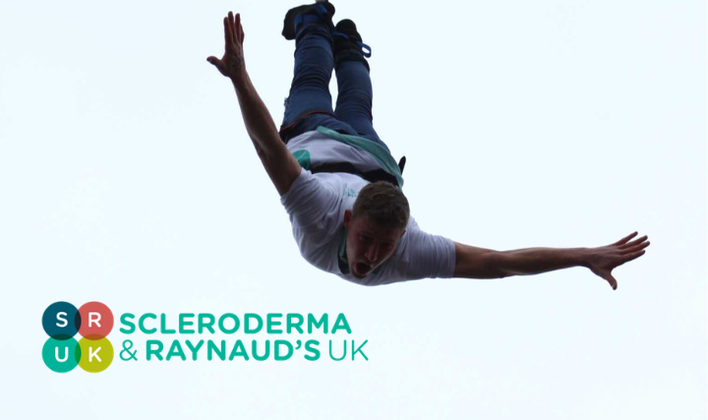 This is a great way to challenge yourself without having to commit to a training schedule. So if you (or a friend, tandem jumping is an option too) are looking to push yourself to the limit, a 160 ft limit to be precise, while also raising money for SRUK then this is the event for you.
This even works as a great birthday present for someone looking to tick off items from their bucket list.
Working with the UK Bungee Club, you can take part in Bungees all year round, all over the UK.

You can book your jump here now or you can call us on 020 3893 5993 for further information.
Why take part in an event for SRUK?
When you sign up to run an event on behalf of SRUK you become part of #TeamSRUK. We want to support you in any way we can and will provide you with:
An SRUK t-shirt.
An event fundraising pack, with a mix of fundraising materials, for all the tools you need for stress free fundraising.
A dedicated member of the Events team to support you at every step of your journey and to answer any questions you may have.