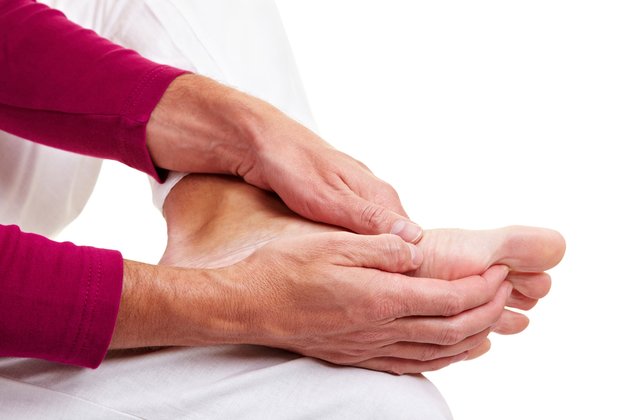 Sian talks about helpful hints for looking after your feet
Hi again,
As we have all been experiencing hotter weather lately which I find so much better than the cold, aspects of it can make life easier for those of us with Raynaud's, however it can also create difficulties for others creating more problems which shows, yet again how complex these disorders can be and whilst we can share many similarities we also experience many diverse and differing symptoms.
Systemic Sclerosis, Raynaud's etc can affect our hands and our feet and it's good to know what help/ services are available and what we can do to self help. I've had feet problems and issues for so many years and often have private podiatry treatment out of sheer desperation due to hard skin build-up, painful nails, sore skin pads, often exacerbated by the long wait in between clinic appointments.
Over the years I have learnt to stick with tried and tested self-help methods as much as possible and as a fail-safe method I always tend to keep certain items with me whilst out and about, on holiday, either at home or abroad. Travelling can be tricky and uncomfortable with feet issues so it's always best to stick with comfy, cool shoes/sandals, spare cotton socks to put on to combat air-con blues, padded insoles, toe pads/tubes etc, anything that helps relieve sore spots and prevent any blisters when feet get over-heated. Often a quick squirt of an Impulse body spray can bring light relief to hot feet.
The different influxes from cool to hot temperatures play havoc with us Raynaud's sufferers therefore always remember to take any medication beforehand and whilst travelling if possible.
Hopefully then we can at least enjoy ourselves as much as we can, put on our favourite kaftans, have a cocktail, or two, and enjoy our holiday.