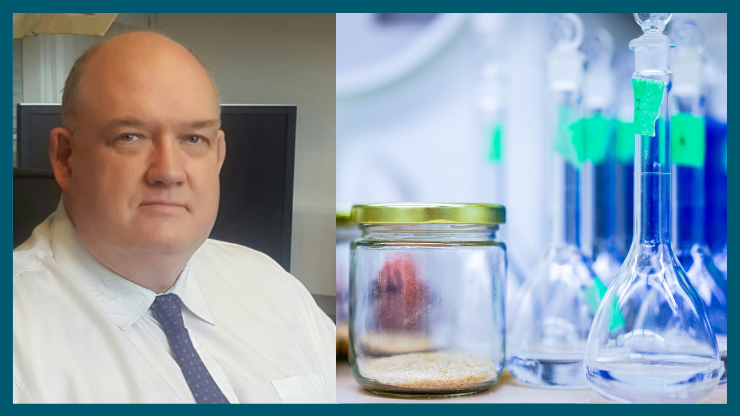 Meet the Scientist - Professor David Abraham
Here at Scleroderma and Raynaud's UK, we invest in research to save lives. The more research we can conduct into both scleroderma and Raynaud's, the closer we get to having better treatments and eventually a cure. Thanks to your support, SRUK is able to work with a number of dedicated, inspiring scientists who all endeavour to further understanding of the two conditions. We do this to improve the quality of people's lives, and ultimately to save lives. Each research scientist has experienced varying journeys to accomplish their many impressive achievements. Here is a little insight into the lives of some of the researchers we fund, what keeps them in the laboratory and the future of research.
key cell type involved in scleroderma). He is now a Professor of Cell and Molecular Biology at UCL and Co-Director of the Centre for Rheumatology and Connective Tissue Diseases, University College London UCL where he continues to work on inflammation and fibrosis. SRUK recently funded David and his team to investigate factors that contribute to the development of calcinosis in scleroderma patients.
of SRUK), as my colleagues Dr Irwin Olsen and Professor Bryan Winchester had developed a collaboration with her looking into scleroderma-associated skin and lung fibrosis. This provided an opportunity to work with Carol and her clinical research fellows Dr Rama Vancheeswaran and Dr Salvatore Lupoli. Their passion and desire to understand the diseases in order to help treat patients sparked my interest in scleroderma and I was able to harness my expertise in fibroblast biology to help understand the changes in scleroderma fibroblasts and fibrosis. This interest continues to this day.