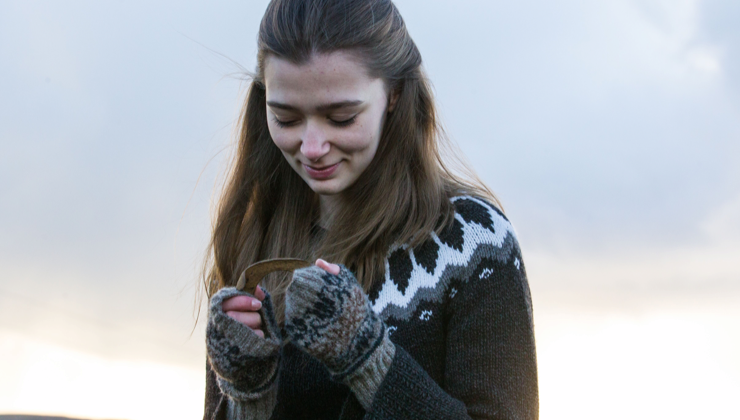 Looking after your mental health
The link between long-term physical health conditions, such as Raynaud's phenomenon and Scleroderma, and mental health problems such as depression, is well known. According to the Department of Health, more than 15 million people in England – 30% of the population – have one or more long-term conditions,1 and evidence suggests at least 30% of people with a long-term physical health condition also have a mental health condition. 2 If you are struggling, you are therefore not alone.
With increased recognition of mental health problems in the media, Mental Health Awareness Week starting on 8th May 2017 and more people bravely discussing the challenges they are experiencing, there has never been a better time to start a conversation. There are lots of ways in which you can reach out to friends, family, support groups or healthcare professionals if you need help, or if you want to open discussion and offer support to a friend or family member you feel may be struggling.
Looking after yourself
The 2012 King's Fund report 3 recognises that people with both physical and mental health conditions have a reduced quality of life and that mental health problems can exacerbate physical illness. It is therefore important to look after your mental wellbeing as part of managing your Raynaud's or Scleroderma. There are a number of types of treatment that are available on the NHS, including counselling, cognitive behavioural therapies (a talking therapy that can change the way you tackle problems by changing the way you think and behave) and medications such as antidepressants. A number of charities also offer means-tested counselling services.
There are also things you can do yourself to improve your mood, such as:
Taking exercise, within your limits: As well as lifting your mood, low impact exercise can also improve circulation in Raynaud's.
Eating a balanced and healthy diet: 4 Your diet should contain fruit, vegetables and foods high in omega-3 fatty acids (eg salmon, mackerel and walnuts). Slow-release energy foods such as chicken, nuts, seeds, oats and wholegrains make it less likely you will feel tired, irritable and depressed due to a drop in blood sugar levels. Avoid caffeine, as it is a stimulant and can make you feel anxious and disturb your sleep, and alcohol, which is a depressant.
Practicing meditation or mindfulness: Both of these focus on breathing and being in the present moment. They can help manage levels of anxiety and stress and can improve your coping mechanisms.
Talk to your GP if you are planning any major lifestyle changes.
Accessing help
If you would like to find help or discuss concerns you have about a friend or family member, there are a number of organisations you can contact:
Mind Infoline: 0300 123 3393 or text 86463 (9am-6pm Monday to Friday), info@mind.org.uk, which provides confidential mental health information services
Samaritans: 116 123 (24 hours a day, free of charge), jo@samaritans.org
Rethink Mental Illness Advice Line: 0300 5000 927 (10am-2pm Monday to Friday), provides expert advice and information to people with mental health problems and those who care for them, and has free support groups you can join
Saneline: 0300 304 7000 (6pm-11pm)
Elefriends: a supportive online community run by Mind
Our online community for people who want to discuss Raynaud's or Scleroderma
References
Department of Health. Ten Things You Need to Know about Long-term Conditions. DoH, 2011.
Cimpean D, Drake E. Treating co-morbid medical conditions and anxiety/depression. Epidemiology and Psychiatric Sciences 2011;20(2)141-50
Naylor C, Parsonage M, McDaid et al. Long-term Conditions and Mental Health: The Cost of Co-morbidies. The King's Fund, 2010.
Mind. How can food affect mood? Mind, 2015.