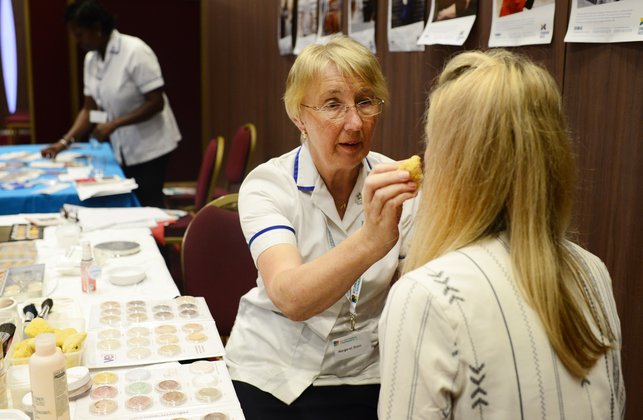 Katie Piper's Face To Face
Channel 4 presenter Katie Piper talks to people with skin conditions at London's Harvey Nichols for special makeovers, performed by glamorous makeup artists who share the same facial condition. The programme is called Face to Face. Let us know you views on the programme or your thoughts about skin conditions on Twitter @WeAreSRUK
In 2008 Katie Piper had sulphuric acid thrown in her face with devastating consequences. Since then she has tried to help other people with facial differences because, she said, society takes everyone at face value. "Make-up should be used as a tool to make you feel good … to empower you, give you control and confidence."

If you've been affected by the topics on this programme, or have a skin condition such as scleroderma, you might be interested to know about Changing Faces, a charity we work closely with who provide a Skin Camouflage service. They work with patients to find the best colour match for a person's skin tone and then teach them how to the specialist cover products. The products are fully waterproof and should be available on prescription from your GP. There are about 80 locations in England and Scotland who work with the Skin Camouflage service.
Skin Condition Appointments
The Changing Faces are an organisation that provides a service of makeup clinics. Their volunteers usually run clinics once per month, although they can run more or less frequently, and there are currently extensive waiting lists in busier clinics. They may offer you an appointment at a clinic other than your local clinic to provide you with an earlier appointment, should you wish. For this service please see their referrals. After receiving your referral and once an appointment becomes available to you, They will call you or send you an appointment email or letter with the date and time for an appointment.