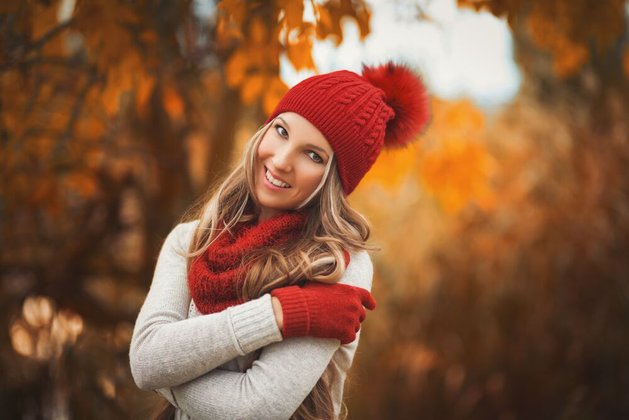 7 handy hints for keeping warm this winter
Keeping warm in winter, for many, is often not as easy as turning up the heater. Here are some helpful tips that will prevent illness worsening in the colder months and keep your body healthy.
1. Keep your home heated to above 18 degrees
If you have the resources, keeping your home heated to above 18 degrees is the government recommended temperature. To save money, chose only a few rooms to keep heated and set your heating to a timer that correlates to your work schedule. The best times to heat your home is when its coldest and when you're likely to be awake - early mornings and evenings. Remember to get your heating system checked regularly to ensure your safety.
2. Invest in good quality bedding
Buying good quality warm bedding such as duvets and blankets is a good long term investment. A cheap option is Ikea. Buying warm bedding, unlike using heating, is a one off payment and would last for many years. If you can't afford to make this investment in the first place, a great place to look for very cheap bedding is charity shops. Often, if there are none in the shop, you can ask the manager to give you a call as soon as any are donated.
3. Trap in your heat
If you can't afford insulation like double glazing and loft insulation, remember to close your curtains and keep the doors shut, trapping heat into the rooms you use the most. If you can't afford a draught excluder for under the doors, you can use old towels, pillows or cushions.
4. Get supplies in early
If your home is heated solely through fires and heating oil, ensure you have enough supplies to get you through the colder months as you may get snowed in. If you are too ill to collect your own firewood, coal or oil, don't feel ashamed to ask a friend, relative or neighbour to help you collect your winter supply.
5. Get professional advice
In England, contact the Energy Saving Advice Service (ESAS) for more advice on how to reduce fuel bills and make your home more energy efficient. ESAS can be contacted on 0300 123 1234 (9am to 8pm Monday to Friday).
For free and impartial advice in Scotland, including support on making your home warmer and cheaper to heat, contact Home Energy Scotland on 0808 808 2282.
If you live in Northern Ireland, free and impartial advice is available from Bryson Energy or you can call their Freephone number on 0800 142 2865.
For heating advice in Wales people can contact Nest on 0808 808 2244 or visit the Nest website.
6. Get financial help
The Winter Fuel Payment, The Cold Weather Payment and The Warm Home Discount Scheme are just a few government run schemes that offer financial help to those who can't afford to stay warm this winter. Head to https://www.gov.uk/browse/benefits/heating to see which you might be legible for.
7. Head to the SRUK Shop
Invest in some of our silver fibre socks and gloves that will keep you warm this winter, as well as some cozy blankets and some warm cuddly toys for the kids. Perfect Christmas presents for family and friends.
While it can be a tough time of year for those with Raynaud's in particular, we hope that our recommendations will help to get you through these difficult months. And with winter coming, we want to put out as much useful information as possible. You can help make sure that we are able to do so by donating to us today. Every penny helps.