Our first ever mobile clinic testing people for Raynaud's was held in Leeds.
We were delighted to be working with Dr. Francesco Del Galdo to launch our first ever mobile clinic testing people for Raynaud's and underlying conditions linked to Raynaud's, such as the auto-immune condition scleroderma.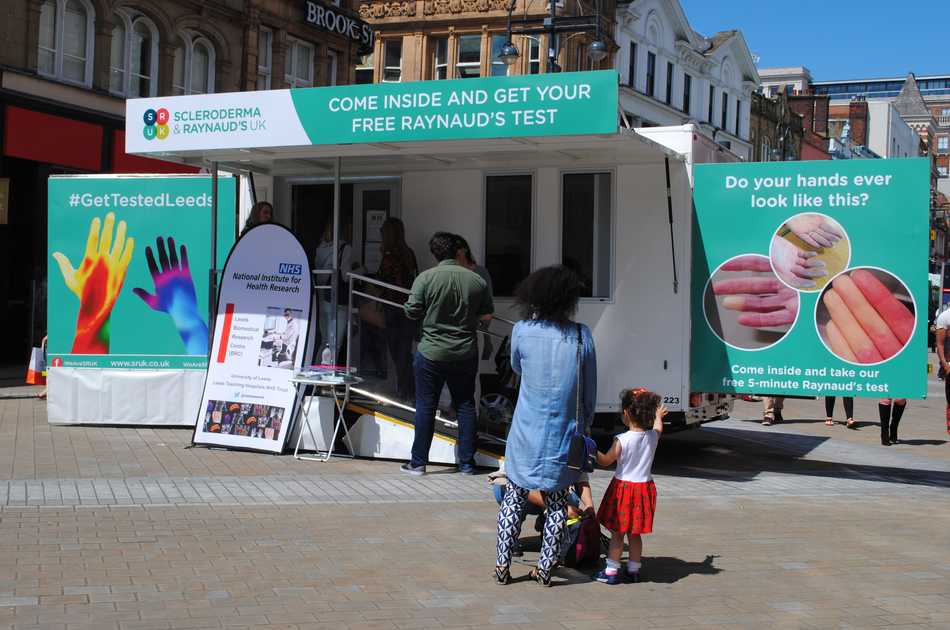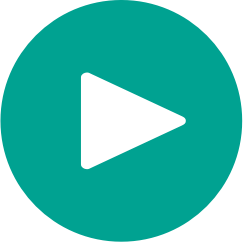 The clinic was on Briggate, Leeds from Monday 26th June – Sunday 2nd July and each day from 9am – 5pm passers by were able to drop into the clinic and have a quick, non-invasive test for Raynaud's.
Clinicians from Leeds Teaching Hospitals NHS Trust performed a capillaroscopy – visitors to the clinic were asked to place their finger under a strong microscope which shows the blood vessels under the skin. Clinicians looked at the shape and size of these blood vessel capillaries to determine if they have Raynaud's and whether they are at risk of developing scleroderma.

For people who showed signs of Raynaud's or an underlying condition received a referral letter from Dr. Del Galdo to hand to their GP – this letter will enable them to attend the Leeds Raynaud's clinic for further testing.
Everyone who visited the clinic had a take away a photo of their capillaroscopy, the results from their test, information about Raynaud's and the work of the charity. For those showing signs of Raynaud's or an underlying condition they received further medical information from the specialist team and expert information to take home.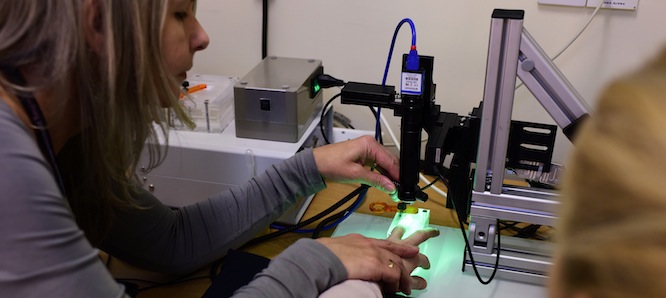 These are the symptoms to look out for:
Unusually cold fingers and cold toes, or cold hands and cold feet
Colour changes in the skin in response to cold or stress
Colour changes in the affected area to white, then blue/purple and then red
Numbness, tingling or pain in the fingers and toes
Stinging or throbbing pain upon warming or stress relief
Dr Francesco Del Galdo, from the University of Leeds Institute of Rheumatic and Musculoskeletal Medicine and consultant rheumatologist at Leeds Teaching Hospitals NHS Trust, said: "This pilot testing programme in Leeds is critical in helping to raise awareness of the need for greater investment in to research for Raynaud's and Scleroderma, and we're hoping the data we gather could help us develop better diagnostic tests and treatments, saving time to the patients and money to the NHS."
The data we gather from this clinic will also be used in a research study being undertaken by Dr. Francesco Del Galdo to give us better data on the number of people affected by Scleroderma and Raynaud's in the UK. This is the first research project looking at providing evidence-based data on a mass scale and will be pivotal in helping SRUK create change for people affected by the conditions.
We will be keeping you updated everyday on what is taking place at the clinic on our Pinterest account and through this news page.
If you are on Twitter and would like to find out the latest news on the clinic simply search #GetTestedLeeds
You can also take a simple online test, link below, that will help you understand the symptoms of Raynaud's.