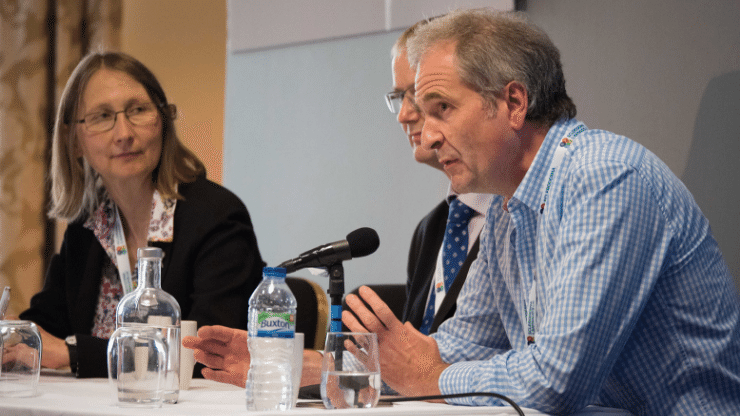 SRUK Glasgow Conference
Following feedback from Members, this year we will run a couple of smaller conferences, rather than one big conference, to allow for greater geographical coverage throughout the year. The second conference, the Glasgow Conference, will be on the 12th October. If this works well and people prefer the shorter day, we'll repeat this approach in 2020 at another two or three locations.
This event is free to members, £15 for non-members
Based on feedback from the attendees of the Annual Conference in 2018, we are working with specialists based in Scotland to produce an agenda centred on practical support and management of scleroderma and Raynaud's. This conference will provide information on various aspects including physiotherapy, exercise, nutrition and mental wellbeing.
Location and times
The Glasgow Conference will be held on Saturday 12th October from 1pm to 5pm at the Radisson Blu Hotel which is based at Glasgow Central train station.
If you would like to stay overnight in Glasgow, you can ring the Radisson Blu Hotel directly on 0141 204 3333 to book a hotel room.
Booking your place
We now have an online booking system where you can book your place and if you aren't a member it will take payment. You can also call one of our friendly team on 020 3893 5998. The booking form will take you through several steps, on top of the registration process so you can advise us about:
1. If you require a disabled car parking space.
2. If anyone in your party: uses a wheelchair, requires a 'buddy' for the day, is partially sighted or requires a hearing loop.