Fundraising at Home

Be a home hero and join our virtual #TeamSRUK
Things are still quite different at the moment and that's why we need your support more than ever – the Coronavirus pandemic doesn't mean our work stops.
Even with social distancing there are many ways you can get involved and fundraise for us - because however you fundraise, it makes a big difference.
Your fundraising at home means we can continue our vital work in supporting individuals and their families, raising awareness and funding scientific and medical research into further treatments with the hope of finding a cure for scleroderma and Raynaud's.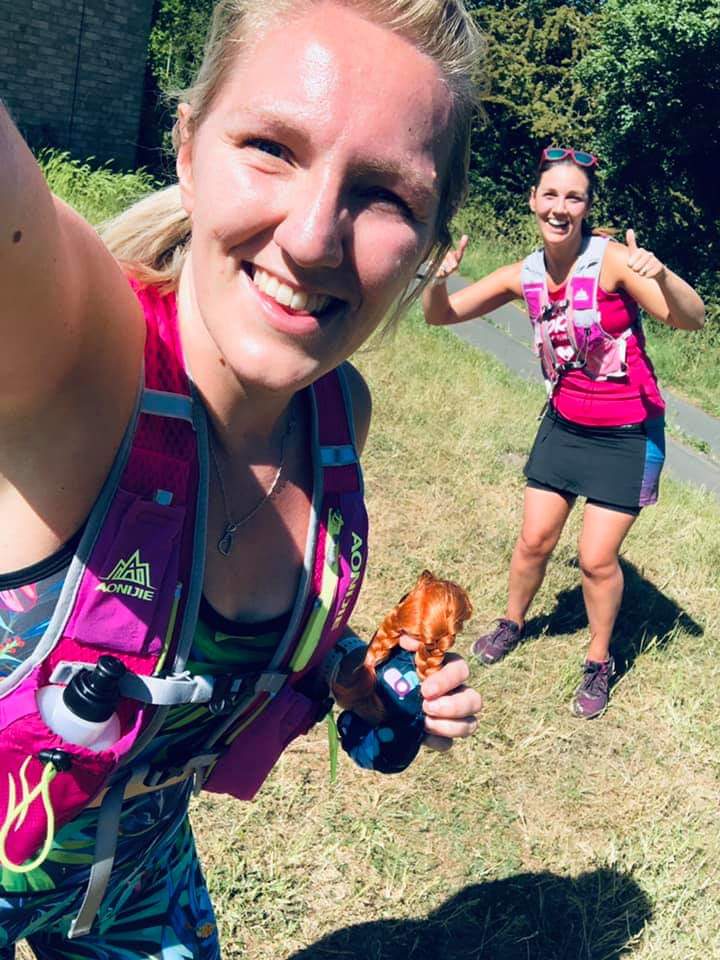 Since lockdown our home fundraisers have made a formidable team – from running solo marathons, walking laps of their home gardens to hosting virtual quizzes – their support has been incredible and makes a huge difference to the lives of those affected by scleroderma and Raynaud's.
But we need to keep fundraising - so we can provide the support our community desperately needs. And as we adjust to staying safe and being at home more often, there's still lots of ways you can fundraise for us and show your continued support.
Below you'll find our top home fundraising suggestions so you too can be a home hero and join our virtual #TeamSRUK.
And if you'd like some further inspiration, take a look at our home fundraiser stories by clicking here.

Home Fundraising Ideas

If you want to support us during this difficult time but not sure how you can raise money while isolating or social distancing, then here are our top ideas for fundraising at home.
And if you're still stuck to know what to do, you can also check-out our A-Z of Home Fundraising Ideas.
However you fundraise for us, please stay safe and always follow the UK Government's guidance on social distancing.
Take on our first ever Virtual Relay Walk to help raise money and awareness for scleroderma and Raynaud's. There's 19,000 people diagnosed with scleroderma in the UK, so we're starting with a £19,000 target.

This is your walk, your way.

· Challenge yourself
Take on a physical challenge - it could be a walk, 5k run or half marathon. Although the world might be a little disrupted you can still keep active and healthy. Our virtual challenge events are a great way to do your daily exercise during social distancing.

Sign up to a virtual challenge event here.
· Host your SRUK Best EVER Virtual Quiz
Sign up and host a SRUK Best EVER Virtual Quiz. Our easy to follow step by step guide contains lots of advice and information for hosting a knock-out online quiz. You'll have fun and get to raise important funds for SRUK.

Sign up to be a quiz host here.
· Host a Murder Mystery Night
If you're a bit of an armchair detective and want to use your sleuth skills, then you'll love this virtual get together with a mind-boggling mystery to solve.

Hosting your murder mystery night couldn't be easier with our how-to pack.
Sign up to host a murder mystery night here.
· Organise an online get together
Arrange an afternoon tea or evening drinks with friends and family or share your hidden talents by hosting an online skills class. If you're the competitive type, play your favourite card or board games using your chosen video platform.

Use platforms like Zoom, WhatsApp or Houseparty to invite people and ask for a donation.
·
Declutter and Donate

Declutter at home and donate your unwanted Books, CDs, DVDs and Games through trade-in site and app Ziffit, and 100% of the value will be converted into cash for SRUK. It's that simple!


Ready to be a home hero? You can sign up below:

Get in Touch

Still not sure how to fundraise at home but would like to support us? Don't worry, our friendly fundraising team is here to help. We can suggest many extra ideas for home fundraising and whatever you decide to do, we'll be here to support you every step of the way.
Get in touch with our fundraising team by emailing fundraising@sruk.co.uk or calling 020 3893 5998.