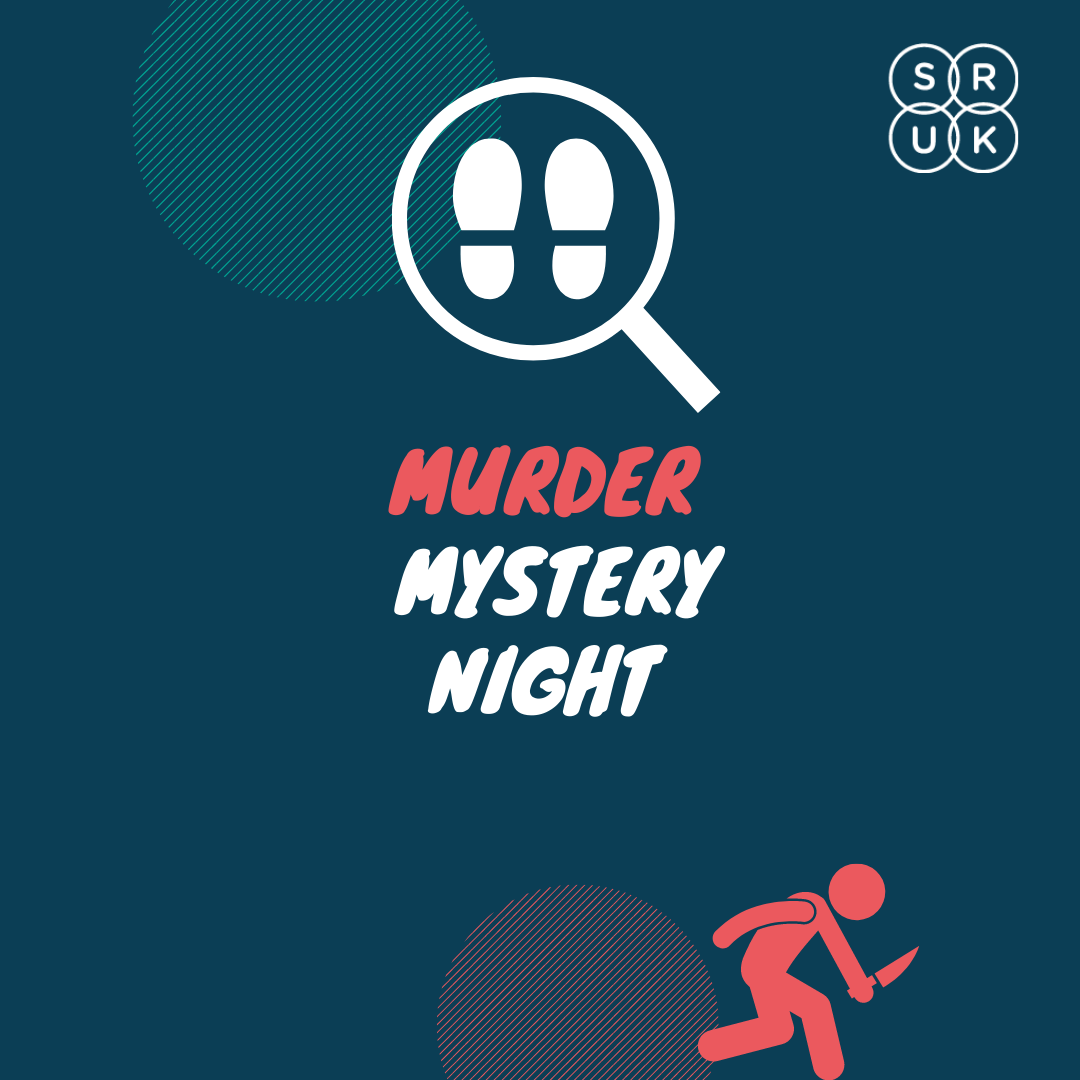 Host a killer fundraising night!
Not sure what to do with your weekends? Running out of ideas to break lockdown boredom?
We have an idea for a killer night in - host a SRUK virtual Murder Mystery Night and raise vital funds for us at a time when your support has never mattered more.
If you're a bit of an armchair detective and want to use your sleuth skills, then you'll love this virtual get together with a mind-boggling mystery to solve.
I'm in - what do I need to do?
You just need a group of lovely friends or family who are up for some virtual fun and want to raise funds for a good cause. Oh, and it helps if they like a bit of character acting and dressing up!
Our Murder Mystery Night Step by Step Guide contains everything you need to know to host a killer night. Just download the guide, follow our simple steps and get ready to host a night to remember.
Sign up below to take part or contact our friendly fundraising team.
fundraising@sruk.co.uk or 020 3893 5993
Sign up to host the SRUK Murder Mystery Night