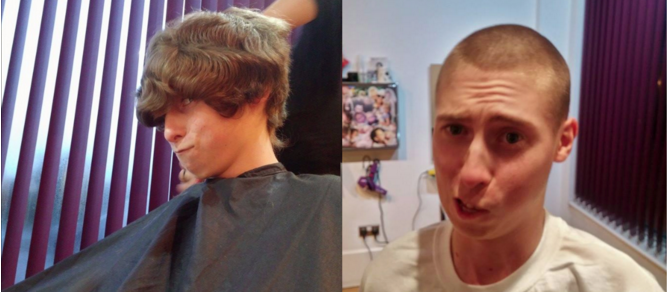 Mathew Barry's Brave Shave
Mathew has been affected by a multitude of conditions from an early age including Raynaud's, he decided to support everyone affected though some good humour and a fundraising hair cut!
"I do try to look on the bright side of things because being fed up will not change anything. I decided to raise money for SRUK to raise awareness of the condition and to make a statement. My parents are always telling me to get a haircut! So, I thought I would and raise money and awareness for a condition that affects me every day, at the same time."
Mathew Raised over £2000 pounds and was featured in local press.