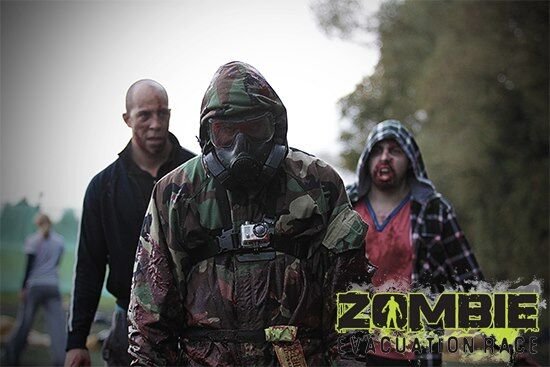 The Zombie Evacuation Race is a 5k fun run designed to give you a one-off experience you will never forget. Our events take over well known landmarks and turn them into zombie infested lands that if you did not know better could be mistaken for real life zombie infestations.
All runners or "evacuees" start with 3 lifebelts and your aim is to prevent those merciless zombies from hypothetically biting you 3 times and transforming you into one of their own! When you reach the safe zone at the end of the course you will be recognised as either a survivor (with at least one life belt) or infected (no lifebelts). Survivors receive the coveted survivors medal and the infected receive their infected medal and our taken to the neutralisation zone to be terminated!
Grab your place now by calling us today on 020 3893 5993.
Why run with SRUK?
When you sign up to run an event on behalf of SRUK you become part of #TeamSRUK. We want to support you in any way we can and will provide you with:
An SRUK running vest.
An event fundraising pack, with a mix of fundraising materials, for all the tools you need for stress free fundraising.
A dedicated member of the Events team to support you at every step of your journey and to answer any questions you may have.
If you like the sound of this event but the location isn't suitable, please contact us for different location and dates.
Register your interest today