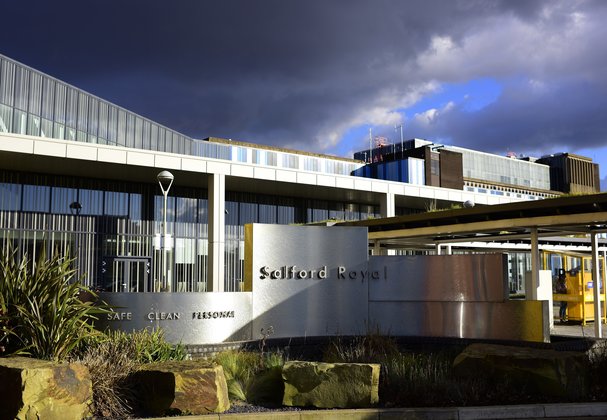 Salford Royal Hospital Scleroderma and Raynaud's Information Day
People with scleroderma often feel they have more questions than answers, with this in mind, Liz Wragg and the team at Salford Royal NHS Trust Hospital are putting on an event for those people with scleroderma, their friends, family and carers who are under the care of the team at Salford Royal on Thursday 15th November, 2018. Humphrey Booth Lecture theatre, Mayo Building, Salford Royal NHS Foundation Trust, Stott Ln, Salford M6 8HD

There will be key talks from the Scleroderma clinical team on subjects such as the role of your specialist nurse, what methods are used to diagnose and predict the disease course in scleroderma from the research team and the different treatment approaches with medication, physiotherapy and occupational therapy all taking part in the programme.
During the break-time there will be an opportunity to visit stands and speak to the research team, physiotherapy, occupational health and podiatry team, as well as take time out to talk to each other.
The team at Salford recognise the invaluable support people with the same condition can offer each other. People will also have the opportunity to ask questions and hopefully come away knowing more about the condition and its management.
We will have a stand at the Information Day, offering information and support to those attending and providing further information about the work of the charity.
We will also have a stand in the Hope Atrium of the hospital from 9:30-11:30am to raise awareness and understanding of Scleroderma and Raynaud's amongst the general public.
If you would like SRUK to visit one of your clinics or come to a community event taking place near you, please get in touch with us at info@sruk.co.uk
*Please note the Salford Information Day is only available to people and families under the care of the team at Salford Royal NHS Foundation Trust if you would like to know more about events going on in your area contact SRUK on 020 3893 5998.