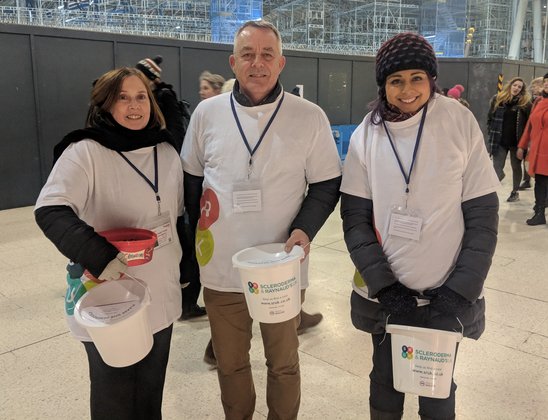 Canary Wharf Bucket Collection
Bucket collections are the perfect minimum time commitment opportunity to volunteer and fundraise for SRUK. A collection can raise upwards of £600 providing much needed funds for the charity allowing us to continue supporting those living with Scleroderma & Raynaud's in the UK.
We are looking for people to give two hours of their time during our Canary Wharf station bucket collection, with time slots available throughout the day. Your role will involve holding an SRUK bucket and handing out leaflets about the condition to passers by and accepting donations.
You will be be fully briefed before you begin and will be supported throughout, you will also receive a free SRUK T-shirt.
Please register your interest below and we will be in touch shortly. If you have any questions about this event please feel free to contact us at fundraising@sruk.co.uk
Register your interest today