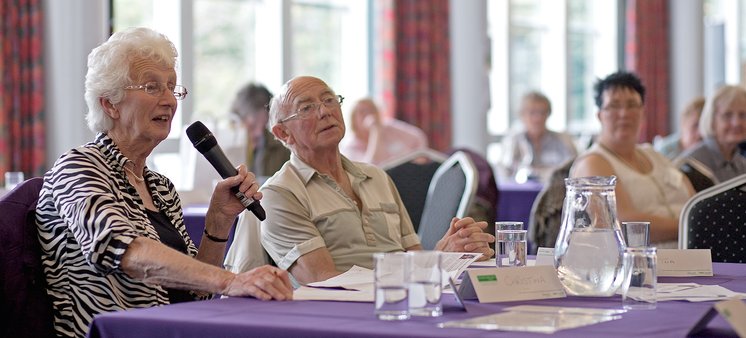 Our annual conference has always been a highlight of the year, bringing together the Scleroderma and Raynaud's community from across the UK to receive the latest information from top specialists on medical and research advancements.
We used your feedback from 2017 to design an event that had you at the very heart of it and this year the programme includes a range of topics you wanted to hear about in order to support you in managing your conditions.
You told us that building a network of support with people that share similar experiences is really beneficial, so we made sure you had the opportunity to do just that. We hosted a meet and greet drinks evening on Friday and networking sessions throughout the day. We also provided a Facebook group to help you with car sharing.
At SRUK we believe everyone should have access to specialist information and the opportunity to build a support network, so each year we invest in conference to provide this.
If you would like to help us cover conference costs to enable further investment in research then you may want to consider donating.