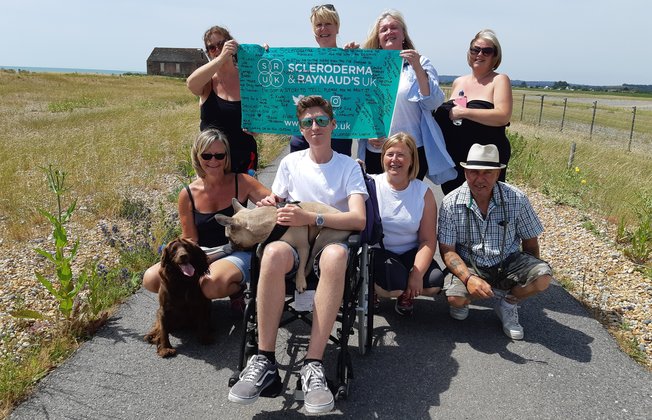 "
It's great to connect with other people with scleroderma, and raise funds as well!
"
You can get involved this summer by organising a walk within your community anytime within the month of June.

The walk can be as long or as short as you want, it can be anywhere, out in the big wide countryside, in your local park or even in the gym, you can bring the dogs, the kids but most importantly let's bring the community together.
The suggested donation to participate is £10 each for adults and £5 for children. We will also provide SRUK T-shirts for every walker who takes part along with balloons and banners for the photos, as awareness is just as important and the fundraising, so #StepOut4SRUK this June and invite all of your friends and family together and make a great day of it.
We have tried to make it as easy as possible to arrange with a Step Out for SRUK pack. Request yours (below) to see how easy it really is.
If you need any more advice regarding routes or your event call our fundraising team on: 020 3893 5993 or email fundraising@sruk.co.uk

Sign up to receive your free fundraising pack