2019 Christmas Fundraising Campaign
Christmas with Raynaud's and scleroderma can create extra challenges especially as the cold weather hits, not everyone is dreaming of a white Christmas.
For people with Raynaud's or scleroderma this is when their symptoms are at their most painful and even everyday activities can be challenging.
Imagine feeling dread at going to a winter wonderland or even just walking down the cold aisle of the supermarket, or the worry that you won't be able to enjoy eating your Christmas dinner.
Donate to SRUK this Christmas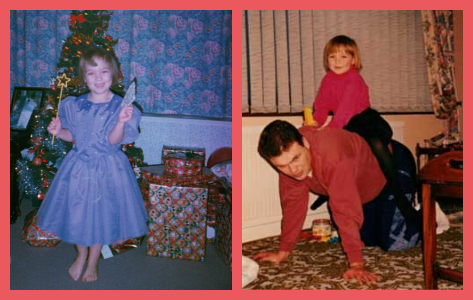 On Christmas day, as he does every day, Philip will be remembering Lauren his beloved daughter who died of scleroderma in April 2018 aged 28. Unfortunately, Lauren was only diagnosed with scleroderma when she was in intensive care after developing acute renal crisis – Philip wishes that Lauren had been diagnosed earlier and given the best possible chance to fight it. Her family feel her loss every day but it's particularly difficult at Christmas.
Philip's Story