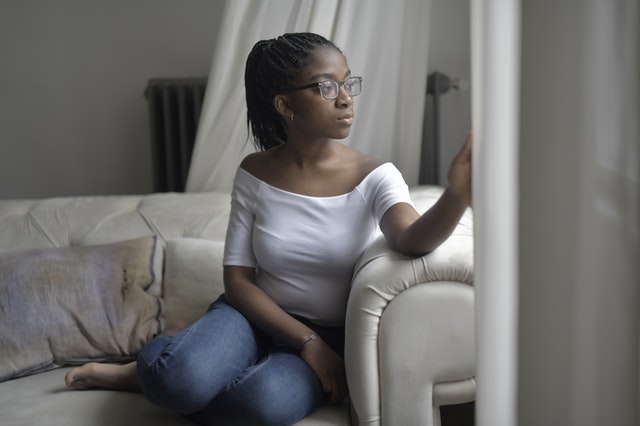 Protecting Yourself and Social Distancing
What is social distancing?
Social distancing measures are designed to decrease our level of interaction to reduce the transmission of COVID-19. On 11 May 2020, the government updated it's social distancing measures for people living in England.
Stay alert and stay safe (social distancing)

These measures include:
Avoiding contact with anyone displaying symptoms of COVID-19, such as a high temperature, a new and continuous cough or the loss of or change to senses of taste or smell
Avoiding all non-essential use of public transport, and varying your travel times to avoid rush hour if possible
Working from home if you can. Your employer should support you in doing this
Avoiding public gatherings of more than two people, except for reasons set out in the regulations.. These include within public spaces such as parks, and events held on private land or in other people's homes
Avoiding gatherings with friends and family, and using the phone and online resources instead to keep in touch with the people that matter
Using telephone or online services to contact your GP or other essential services
Please note, this guidance applies to England only. People in Wales, Scotland and Northern Ireland should follow the information given below.
Should I practice social distancing even if I do not have any symptoms?

The government has instructed everyone to reduce their social interactions in order to reduce the rate of transmission. This relates to people living in their own homes, with or without additional support from friends, family or carers. People who are extremely vulnerable to COVID-19 should be particularly stringent in following social distancing measures. These include anyone aged 70 or over, people with underlying health conditions, (i.e. those advised to have the annual flu jab on medical grounds) and pregnant women. You can find the full list here.
Should I be self-isolating?
The guidelines for people at increased risk of severe illness from COVID-19 are the same as for the general population. If you develop symptoms of COVID-19 you must self-isolate at home for seven days. The guidance will vary according to your living situation, the severity of your symptoms and those you live with: click here for full details on when and how to self-isolate.
There are many resources available for managing self-isolation and social distancing, and we will continue to help our community as much as possible. Please call our Helpline on 0800 311 2756 if you are feeling anxious and want to talk; or the NHS 111 service for non-urgent medical enquiries.
How can I protect myself?
Always ensure that you are following the latest government advice regarding social distancing and self-isolation.
Practical measures that will help to protect against COVID-19 include all of the following:
Wash your hands: wet your hands with clean running water and apply soap. Lather your hands, including the backs, between your fingers and under your nails, and scrub for at least 20 seconds. Rinse
Cover your mouth and nose with a tissue when you cough or sneeze, then throw the tissue in the bin and wash your hands. If you do not have a tissue to hand, cough or sneeze into your elbow
Face masks offer some protection as they block liquid droplets. However, they do not block smaller aerosol particles that can pass through the fabric of the mask. You can use a clean scarf to cover your nose and mouth in the same way. There is evidence that some viruses can infect people through their eyes, which will remain exposed even when you cover your face
Seek medical help if you are showing symptoms of COVID-19, and share your travel history with healthcare providers
Look after your own wellbeing and physical health during this time
For more information, please click here
Local Government Association – Click here for information about your local council: https://www.local.gov.uk/
Scotland - for information about your local council click here: https://www.gov.scot/coronavirus-covid-19/
Northern Ireland- for information about your local council click here: https://www.health-ni.gov.uk/coronavirus
Wales - for information about your local council click here: https://gov.wales/coronavirus
It is important to seek help with the delivery of food, medicines and essential supplies, as well as to access support for your physical and mental health and wellbeing. Let your family, friends and neighbours know how to support you, and register online for government schemes.
For all the latest information, please visit Public Health England. If you do have specific concerns surrounding medications or symptoms, you should speak to your GP, contact NHS 111 or get in touch with your consultant. Please do this by telephone; do not go in person to a hospital or your GP unless you have been directed to do so.