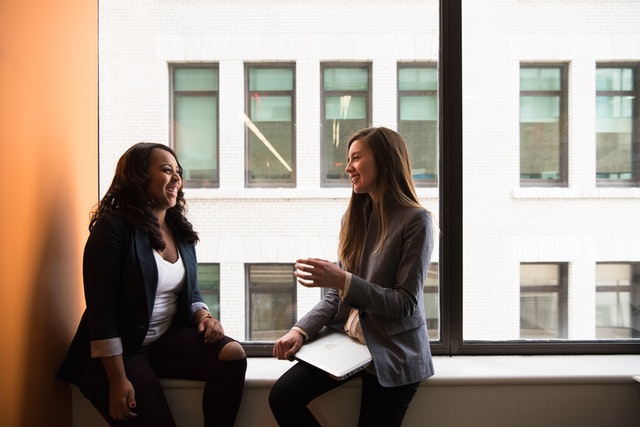 Employment FAQs
We understand that as the Government advice continues to change, there is concern within our community surrounding returning to work, levels of risk and employment rights.
We have answered some of the most frequently-asked queries within these pages, which should be read in conjunction with the latest Government advice. We will continue to review the situation on a daily basis and to update this information as the advice changes.
I have not received a text or a letter, but I think I should be in the 'high risk' patient group who are shielding. What should I do?
Although anyone can become seriously ill from COVID-19, some people are at a higher risk than others. The NHS has divided this higher risk category into two groups: those considered to be at 'high risk' and those at 'moderate risk,' and it is people within the 'high risk' group who are being advised to shield.
If you are considered to be 'high risk', then you may be extremely clinically vulnerable to severe illness if you become infected with COVID-19. You may soon be contacted by the NHS with specific advice on shielding, since more letters are being sent to individuals identified in April and it is expected that doctors and hospitals will continue to add more patients to the list. The initial identification involved 900,000 patients, and this has now increased to around 1.28 million people.
You should also follow the advice for shielded patients if you believe that you are at 'high risk', and discuss this with your GP or hospital medical team.
The high risk group includes people who:
have had an organ transplant
are undergoing chemotherapy or antibody treatment for cancer, including immunotherapy
are having an intense course of radiotherapy (radical radiotherapy) for lung cancer
are having targeted cancer treatments that may affect the immune system (such as protein kinase inhibitors or PARP inhibitors)
have cancer of the blood or bone marrow (such as leukaemia, lymphoma or myeloma)
have had a bone marrow or stem cell transplant within the past six months, or are still taking immunosuppressant medicine
have been told by a doctor that they have a severe lung condition (such as cystic fibrosis, severe asthma or severe COPD)
have a health condition that means they have a very high risk of getting infections (such as SCID or sickle cell)
are taking medication that makes them much more likely to get infections (such as high doses of steroids)
were born with a serious heart condition and are pregnant
If you are considered high risk, then you should practice shielding for at least 12 weeks. Employees should discuss working arrangements as soon as possible upon receiving a text or letter regarding shielding, to see if they will be able to work from home. If this is not possible, employees can ask their employer if they can be put on 'furlough', meaning that they remain on the staff payroll although they are temporarily not working. This may also be the case if the business is no longer able to operate or there is no work to be performed. It must be a mutual agreement between the employer and the employee. It is considered unlawful discrimination for an employer to unreasonably pressure or discipline someone for not going to work in order to shield themselves.

The British Society for Rheumatology (BSR) has produced the BSR risk stratification guide. This has been designed for rheumatologists to use when considering the risks to individual patients with rheumatic diseases, including scleroderma.
People who are at 'moderate risk' are still considered to be clinically vulnerable to COVID-19, meaning that they may be at an increased risk of developing serious disease if they have the virus.
The 'moderate risk' group includes people who:
are aged 70 or over
are pregnant
have a lung condition that is not severe (such as asthma, COPD, emphysema or bronchitis)
have heart disease (such as heart failure)
have diabetes
have chronic kidney disease
have liver disease (such as hepatitis)
have a condition affecting the brain or nerves (such as Parkinson's disease, motor neurone disease, multiple sclerosis or cerebral palsy)
have a condition that means they have a high risk of getting infections
are taking medication that can affect the immune system (such as low doses of steroids)
are very obese (a BMI of 40 or above)
If you are considered to be at 'moderate risk,' you will not receive a letter advising you to shield. However, it is important to practice social distancing and to stay at home as far as possible; going out only for exercise or to collect essential food supplies or medications.
I am not in the 'high risk' category and still have to go into work. What steps should my employer be taking to protect my health and that of my colleagues?
Employers have a duty of care to their staff and wherever possible, all workplaces should be making every effort to support their staff in working from home. This is of course not possible for everyone, including those employed in the food supply chain or as transport workers and delivery agents, as well as vital NHS staff working on the frontline. In these instances, employers should remind their staff to wash their hands regularly for 20 seconds and to catch sneezes and coughs in tissues, alongside providing hand sanitiser. Additionally, as this is a distressing and challenging time for many of us, employers should continue to provide updates on the actions and procedures that are in place to reduce the risk of exposure to COVID-19 in the workplace; as well as ensuring those who have been told to shield themselves are supported in doing so. Further guidance for employers can be found here.
What is statutory sick pay (SSP) and what am I eligible for?
Organisations should have clear processes in place for sickness reporting and sick pay. Those who are absent from work because they are following government advice to stay at home will be eligible for SSP from the first day of absence. A person can receive £94.25 per week under SSP, which will be paid by the employer for up to 28 weeks. This also applies to those who are not sick themselves but still have to stay at home and/or cannot work as the result of sickness, such as having to care for others in the same household or needing to quarantine. If a dependant of an employee (such as their child) starts to show symptoms of coronavirus, then the affected parent should receive SSP. People who are not eligible for sick pay, such as those earning less than £118 a week, those who are working in the gig economy or are self-employed, can claim Universal Credit and/or Employment and Support Allowance.
Employees are also entitled to take time off work if they are needed in relation to an unexpected event associated with coronavirus, such as helping a neighbour or relative by collecting their medications. Employers do not need to pay them for such time off, however this depends on their workplace policy.
The government has urged employers to use their discretion surrounding the requirement for medical evidence in order to receive SSP, as this will reduce the burden placed on GPs. If evidence is needed, people who have symptoms of COVID-19 (or who are living with someone who does) can get an isolation note from NHS 111 here. Evidence, such as a sick note, is not needed for the first seven days of absence; and employers may use their discretion thereafter.
What should I do if someone in my household is in the 'high risk' group for coronavirus?
The whole household does not need to self-isolate if someone is classed as extremely clinically vulnerable, unless one of you is displaying symptoms (a high temperature, a new, continuous cough or the loss of or change to normal senses of taste and smell). The government has recommended that you take extra precautions to minimise the likelihood of the vulnerable person being exposed to the virus, which can be found here. This includes minimising the time spent together in shared areas, such as the living room, and keeping these spaces well-ventilated.
If you are caring for someone who is shielding, then ideally you should be working from home. If you are unable to do this, furlough may be a suitable option. If your employer refuses, you still have the right to take time off work because they owe a duty of care, and it could constitute a breach of your employment contract if you have a dependant who is living with a chronic condition, such as scleroderma.
Your employer does not have to grant you paid leave; and taking time off for dependants is usually unpaid unless otherwise stated in your contract. This would normally only be for a few days, to allow enough time to organise care arrangements, however it is possible that for many people these arrangements have fallen through due to the ongoing pandemic. You therefore have a right to take further time off for dependants if necessary. Unpaid parental leave is also an option for those with children aged under 18. You may take up to four weeks off annually, however your employer can postpone this leave if it would cause disruption to the business, which they cannot do for requested time off for dependants. If you are a key worker and your child is in the 'very high risk' group for coronavirus, you do not have to send them to school if you are able to continue caring for them at home. You also have a right to take time off work to arrange childcare.
The government has encouraged employers to be understanding and socially responsible by acknowledging the needs and concerns of their staff, especially when they have care responsibilities. Acas is available for further information and advice on resolving in-work disputes.