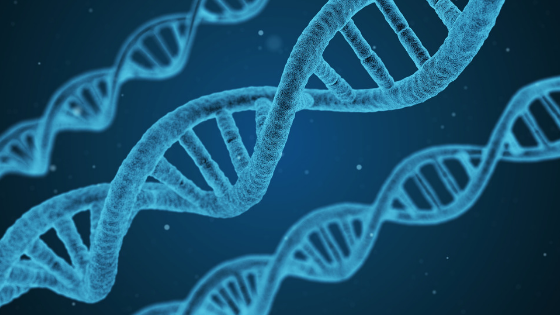 Is there a link between Localised and Systemic Scleroderma?
Keloid morphea is a rare, and hence poorly understood, form of localised scleroderma that only affects the skin. Keloids are smooth, shiny areas of overgrown scar tissue that normally occur at sites of skin injury. It is important that both doctors and patients can distinguish between this and more severe forms that affect internal organs as well as the skin, such as systemic scleroderma. There is, as of yet, no defined link between the diseases, and localised forms have not been shown to progress to systemic scleroderma (SSc).
Dr Emma Derrett-Smith and her team at the Royal Free noticed that there were a small number of SSc patients who had developed keloid morphea lesions on their skin, indicating that the biological processes underlying the two conditions may be linked. As a result of this, the team arrived at the hypothesis that keloid morphea in scleroderma arises due to the increased presence or activity of scar proteins (fibrocytes) in an individual who is already in a pro-fibrotic state.
The team have already obtained skin biopsies from SSc patients which are ready to be analysed, as well as identified genes which have raised important questions. SRUK have awarded a grant to Dr Derrett-Smith to expand this study and perform a full gene profile. This may shed light on the degree of association between the two conditions and allow us to learn more about each one.
This is a unique study relevant to both systemic and localised forms of scleroderma; the latter is often considered to be of cosmetic concern, but it is in fact much more common than the systemic form and can have major effects on morbidity. The overall aim of this investigation is to identify the cause of keloid morphea and to identify how much of the condition is a result of altered immunity.
This will enable clinicians to determine whether immunosuppressants will be effective in treating the condition. From this, the project may define the genetic differences between the two related conditions, and thus assess whether it is the heightened number or activity of fibrocytes that leads to these keloid lesions.

This is a study that has the potential to make a huge beneficial impact on our community. If fibrocytes are identified as being a causative factor, this can act as a therapeutic target. This will improve an individual's quality of life by not only limiting the disfigurement caused by the condition, but also reduce morbidity.

If you are interested in helping SRUK to fund more work like this, then please visit our donations page here. We rely on the generosity of our community to continue to support groundbreaking research in both scleroderma and Raynaud's.
If you would like more information regarding how to manage symptoms linked to scleroderma, please visit: Scleroderma and your body.
Information on another piece of new research can be found here: Detecting heart abnormalities earlier.