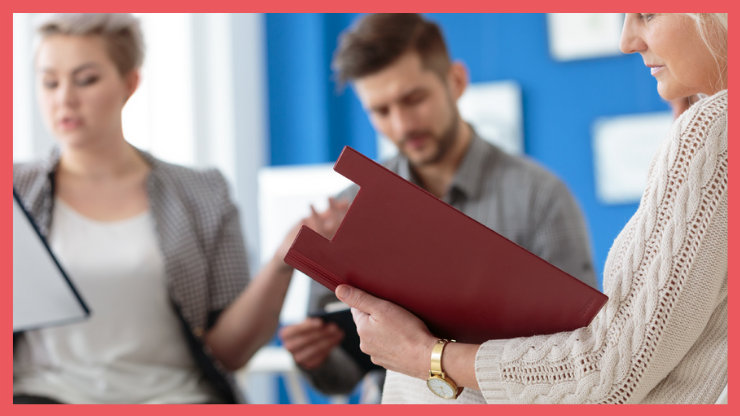 Thank you for taking part in our patient survey
Back in May 2019, we asked you to take part in a survey, both online and through our magazine, to help us understand how we can better serve our community of people living with scleroderma and Raynaud's.
We are really pleased to say that our community took up the opportunity in record numbers with over 1,000 of you completing the survey.
We're still analysing the results, but we'd really like to share with you some of the top findings from the survey, as well as explain a little bit more about the survey itself.
Why we carried out this survey
To further understand our community's demographics
Understand the role SRUK can play in a person's support network e.g. helping them feel less isolated
Understand how our community interact with health professionals so we can evaluate their role within your support network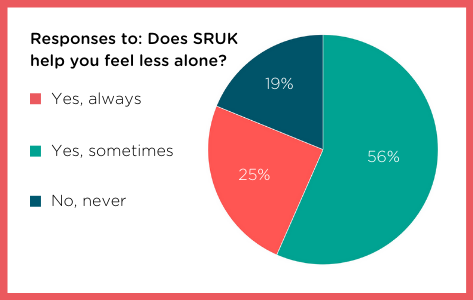 The method we used
Survey questions were decided upon encompassing various factors. Each can be said to at least partially affect the way in which a person may deal with their diagnosis or condition; these fall under the categories of demographic data, medical journey, confidence to talk about their condition, loneliness and concerns, and SRUK.
We distributed the survey via different channels: social media (Facebook and Twitter), the magazine, E-news and on HealthUnlocked and gave a deadline of about six weeks for completion.
Top three results
Outcome: People have more confidence to talk about their condition
Results: Over 90% of respondents described themselves as confident in discussing their condition both some of the time and all of the time.
Next Steps: Further improvement can be achieved by continuing to build upon the information that we provide as an organisation, such as through new information publications and attendance at more patient information days.
Outcome: People are more resilient and able to cope
Results: over 80% of all respondents feel able to cope either always or sometimes, but over 70s are less likely to turn to their friends and family to help them.
Next Steps: Roles for SRUK within this outcome include the provision of materials detailing rights and entitlement, and giving people access to resources that will better equip them in coping with the symptoms of both Raynaud's and scleroderma.
Outcome: People do not feel alone
Results: over 80% of all respondents feel less alone either always or some of the time due to the work of SRUK.
Next Steps: Continued action can be taken through the organisation for more support groups in the country and acting as a platform through which members are connected with each other. This will help to widen the support network of many people, helping to ensure that they always have someone to talk to when they are worried about something or experiencing any challenges because of their condition.
Thank you!
Over 1,000 of you took the time to complete the survey and thus provide us with an insight into a range of different aspects that are otherwise hard to assess, such as the likelihood of discussing concerns surrounding mental health and relationships with various individuals and with SRUK, or how valuable our different channels are from the perspective of our constituents.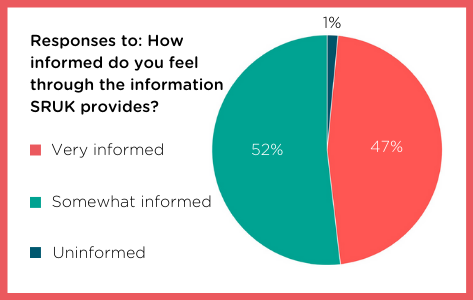 Whilst we are pleased with how the community view our provision of services, it is evident from our ongoing analysis that far more needs to be done to address unmet needs in order to improve quality of life and raise awareness of Raynaud's and scleroderma.
We would like to say a huge thank you to everyone who completed the survey, and we will be sharing further information as we continue the analysis.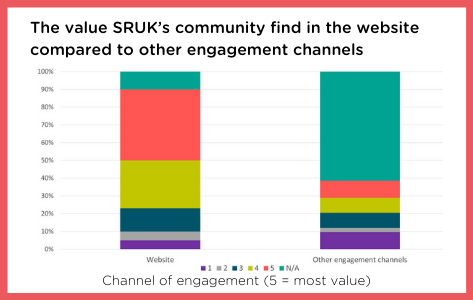 If you are interested in supporting our work, then please donate today. We rely on the generosity of our community to continue to support groundbreaking research in both scleroderma and Raynaud's.
If you would like more information on our support services visit: Find Support
A recent piece on self-management advice can be found here: 6 tips for self management