Team SRUK smashed the London Marathon 2017
The SRUK team was out in force to support our record breaking London Marathon Team this Sunday (23rd April 2017). Our yearly cheer point (Mile 13) was in full swing with the Fullers Party Bus setting the atmosphere and Princes William and Harry joining the festivities for the busy hours towards the middle of the day.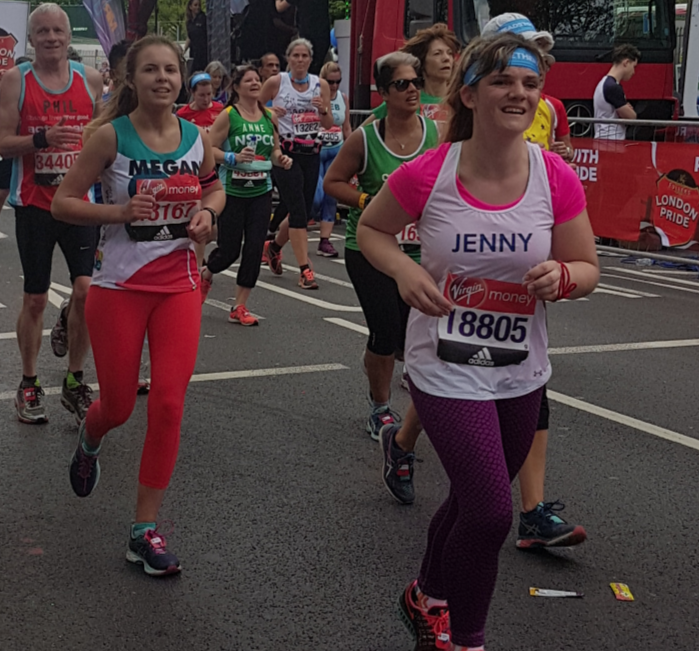 10 Runners started, and 10 runners finished, with Matthew Coakes finishing first for Team SRUK. He finished in 2 hours 41 minutes, inside the top 1% of runners, truly an amazing achievement.
The rest of our runners: Tom Dart, Lee Dolman, Ian Cox, Benjamin Davies, Jack Davies-Tuft, Hannah Fletcher, Kay Markwick, Megan Ruffell and John Dunstan all finished and have done themselves and the charity proud. It was fantastic to cheer them on as they went by and we hope the day was as enjoyable for them as it was for us.
Team SRUK has so far raised £17,260.96 with every penny going towards our life changing work, from supporting our helpline team to answer more calls to funding research projects to further our understanding and treatment of the conditions.
If you would like to show your support for the Team you can still donate.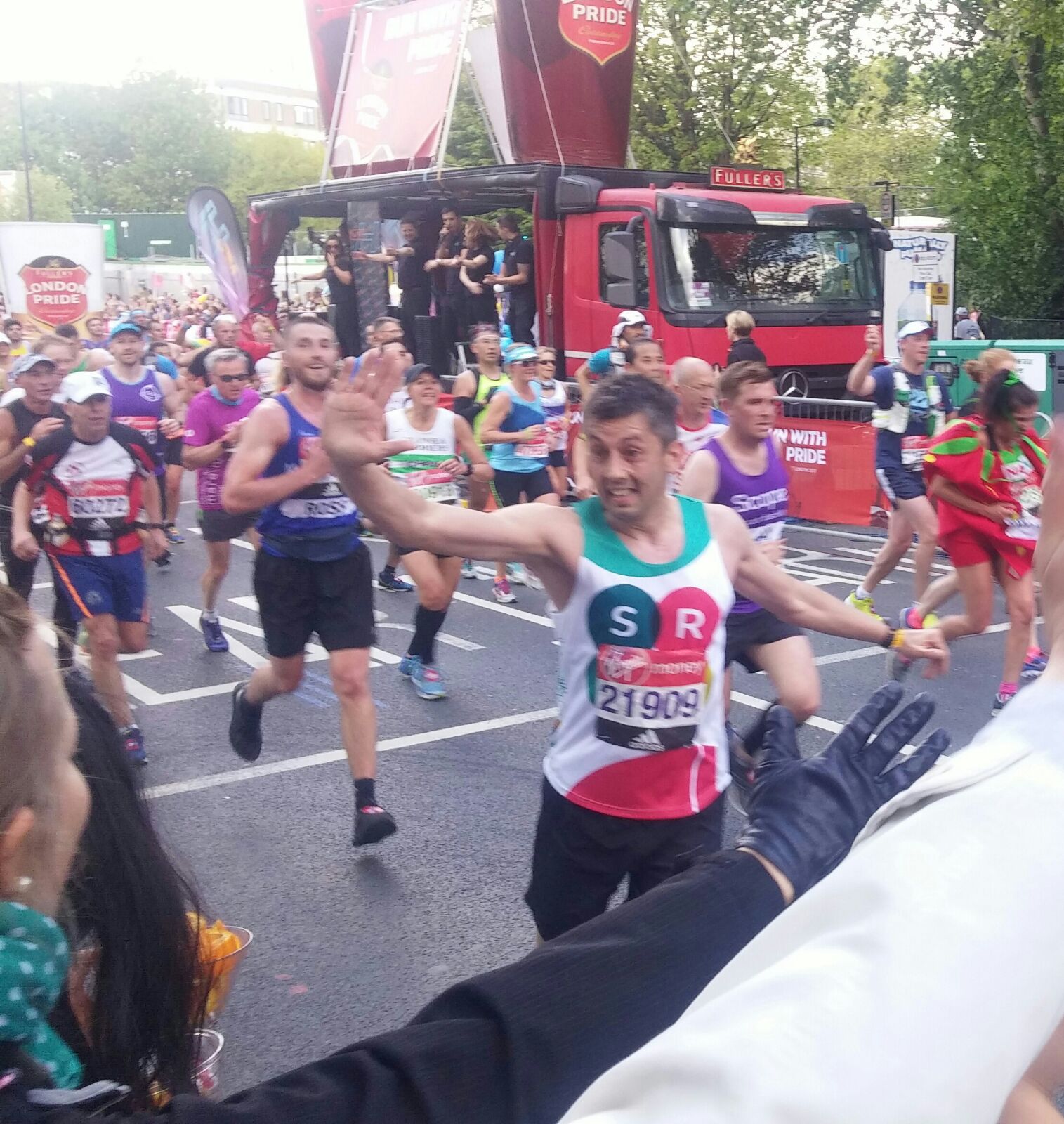 If our amazing runners have inspired you to join them in this wonderful accomplishment, please have a look at our website to apply for the 2018 event. We have guaranteed places available and we can't wait to hear from you and begin building Team SRUK 2018.
The fantastic event on Sunday has made us very excited for the next big London race, at the Royal Parks Half Marathon on the 8th October 2017. With a shorter course but an even more beautiful course and a fantastic festival atmosphere it is the perfect way to get involved with SRUK this year. If you would like to run for us at the Royal Parks Half Marathon this year please visit this Royal Parks to register your interest and I will get in touch.
Once again, our thanks go our to our amazing runners and here's to another year of fundraising with our fantastic members of Team SRUK.