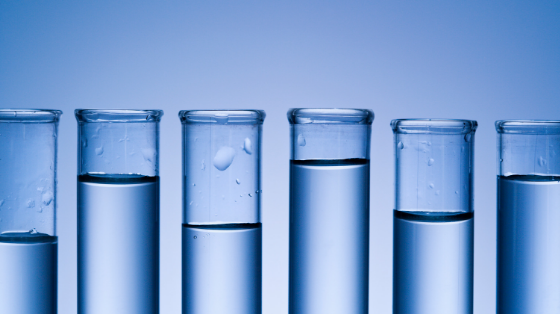 SRUK commits to funding a pre-clinical study to evaluate a novel and innovative therapy to treat fibrosis
Skin fibrosis can be a severe and life limiting complication of scleroderma, with a dramatic impact on quality of life. It can be progressive and painful, leading to permanent ulcers and restriction of movement. Being able to limit the progression of skin fibrosis, and ultimately, reverse the effects are a key priority for SRUK and our community.
We are pleased to announce that we have awarded a grant to Dr Richard Stratton, based at the Royal Free Hospital in London, to carry out a preclinical study investigating the efficacy of a novel treatment for the lesions caused by skin fibrosis.
Working closely with Riptide, a biotechnology company based in the US, Dr Stratton is pioneering the usage of micro-needle patches which will deliver a novel therapeutic drug directly into the skin lesions.
Certain macrophages, white blood cells that are part of the immune system, have a CD206 biomarker; these have been implicated in playing a role in the progression of fibrosis, through the recruitment of other factors into the lesion sites. This may be perpetuating the formation of the lesion and leading to severe clinical presentation. Dr Stratton has determined, alongside Riptide, a drug that can counteract the effects of these macrophages and therefore prevent the progression of the skin lesions.
A significant downside to current available treatment is the toxic side effects that patients often experience. By administering the therapeutics directly to the skin lesions, the toxic side effects can be minimised as the treatment will only affect the lesions and not circulate throughout the body. This treatment has the potential to revolutionise therapies for both localised and systemic scleroderma, and ultimately result in a considerably improved quality of life.
Before this treatment method can progress to a much larger clinical trial, there are key evaluations that must be carried out. SRUK is supporting Dr Stratton through a grant to assess the efficacy of the micro-needle patches in 'in vivo' models of skin fibrosis. The adequacy of delivery, local and global effects of the treatment, and toxicity will all be determined in this crucial phase.
If the treatment passes these crucial tests then SRUK will work closely with Dr Stratton to progress the results to clinical trial. With your support, SRUK can continue to fund and accelerate revolutionary work like this and ensure that people with scleroderma and Raynaud's benefit sooner.
If you would like for more projects like these to become a reality then please consider making a donation to SRUK. We receive no government funding, so we rely solely on donations from our wonderful community and we're deeply appreciative of every penny.