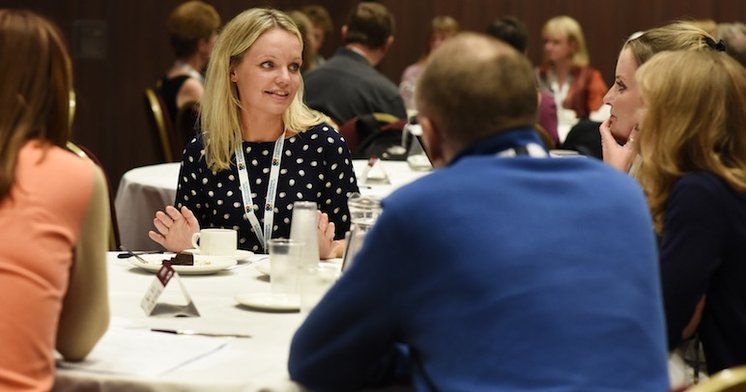 SRUK First Annual Conference
Our first ever Annual Conference was held in August 2016 and was a great success. It brought together key industry leaders and medical professionals to present on the latest research, methods of diagnosis, treatments and managing the condition. Our President Dame Carol Black, and Vice Presidents Professors Chris Denton and Ariane Herrick attended and led the opening and closing speeches. There was also a well attended networking reception on the evening before for those that had travelled down before the event.
Over 130 supporters attended and it was an ideal opportunity for returning attendees to meet up again and share experiences, and for new people to be introduced to each other and make friends.
"A really good day - thank you so much. Excellent presentations, lots of discussion and information to digest and share." - Sarah
"An excellent, enjoyable and inspirational conference! Presentations were so very useful and the organisation was really good. Well done SRUK!" - Edith
If you attended the event and haven't yet sent back the feedback form please find the online version here: https://www.surveymonkey.co.uk/r/SRUKconference We really value comments as we can use them to improve the conference for next year.
Discussions about the event can be found on our Facebook page: https://www.facebook.com/WeAreSRUK
Keep an eye out on our Twitter profile for the latest news following our conference: https://twitter.com/wearesruk
We have uploaded the speaker presentations from the event to our YouTube channel.
The full schedule from the event can be found here: https://www.sruk.co.uk/media/filer_public/00/30/00305ed9-9052-4309-b639-795f7982682e/online_programme.docx
SRUK CEO Sue Farrington gives opening speech at Annual Conference: