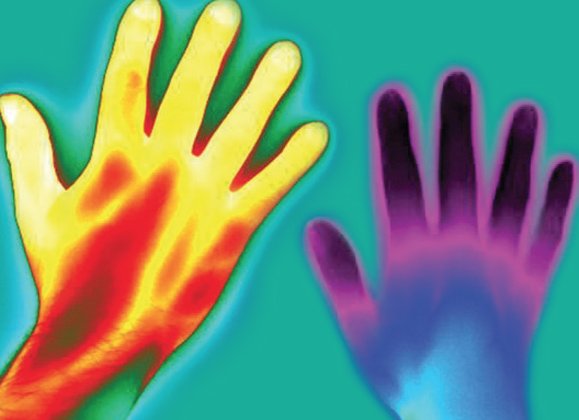 Raynaud's Awareness Month 2018 coverage
Raynaud's Awareness Month 2018, we called on everyone to #KnowRaynauds in order to create greater awareness and understanding of the condition.
For our 2018 we wanted to reach even more people and all our efforts have been rewarded, we have made a much greater impact this year so far
During February, nearly 6,000 people have taken our online Raynaud's test, with 92% likely to have Raynaud's.
We have had over 7,000 likes, tweets, sharing of stories and re-tweets from the community over our social channels, Facebook and Twitter.
Our press and PR coverage reached over 96 Million people through various broadcast channels, including radio, press and magazines.
For a detailed list of our coverage to date, have a look below.
Broadcast - 6,011,100 reach
The 1st of February was a very busy day for SRUK's CE Sue Farrington with radio interviews at -
Express FM - Hampshire
Waves Radio - Scotland
ABN radio - Croydon
Spectrum Sino - London
Forest FM - Dorset
BFBS Radio - National
Black Diamond - Scotland
Radio Scilly - Isle of Scilly
Zone Radio - London
Kemet FM - Nottingham
Radio Yorkshire - Yorkshire
Insight Radio (Radio station of RNIB0) - National
Sfm - Kent
Wandsworth Radio - Wandsworth
Pre-records went out to:
BBC Sussex and Surrey
BBC Hereford and Worcester
BBC Radio Lancashire
BBC Radio Wales
BBC Radio Solent
BBC Radio Tees
BBC Radio Cumbria
Metro Radio
ChrissyB show at 14:22
Press - 1,936,248 reach
We've also had coverage in -
Online - 59,006,533 reach
Read about our impact during Raynaud's Awareness Month 2017 where we helped over 4,500 people.