Raynaud's Awareness Month 2017
February 2017 was Raynaud's Awareness Month and SRUK supported it with raise your hands.
By raising your hands you've helped over 4,500 people
During February, Raynaud's Awareness Month 2017, we asked you to unite and support #raiseyourhands to help us increase awareness and understanding of Raynaud's.
Our online test was developed with specialist clinicians to help people establish if they may have Raynaud's. The test has been taken by 4,615 people and out of this 92.5% of people received a result of Raynaud's.
We have been providing further information and support to people who have received a result of Raynaud's so they fully understand their condition and how to manage it.
We have also reached over 39 million people through local and national press and taking part in radio shows up and down the country. Take a look at where we have been featured:
During Raynaud's Awareness Month we've been featured in:
Word on Health - article and audio interview with SRUK CE, Sue Farrington
BBC Radio Northampton - interview with Sue Farrington and Rheumatology Consultant John Pauling.
Starts at 07:00 mins.
RedShift Radio - online community radio station based in Cheshire.
Prynhawn Da - Welsh show focusing on lifestyle, fashion, antiques and cookery, starts at 10:15 mins.
We've also been published in -
Arthritis Digest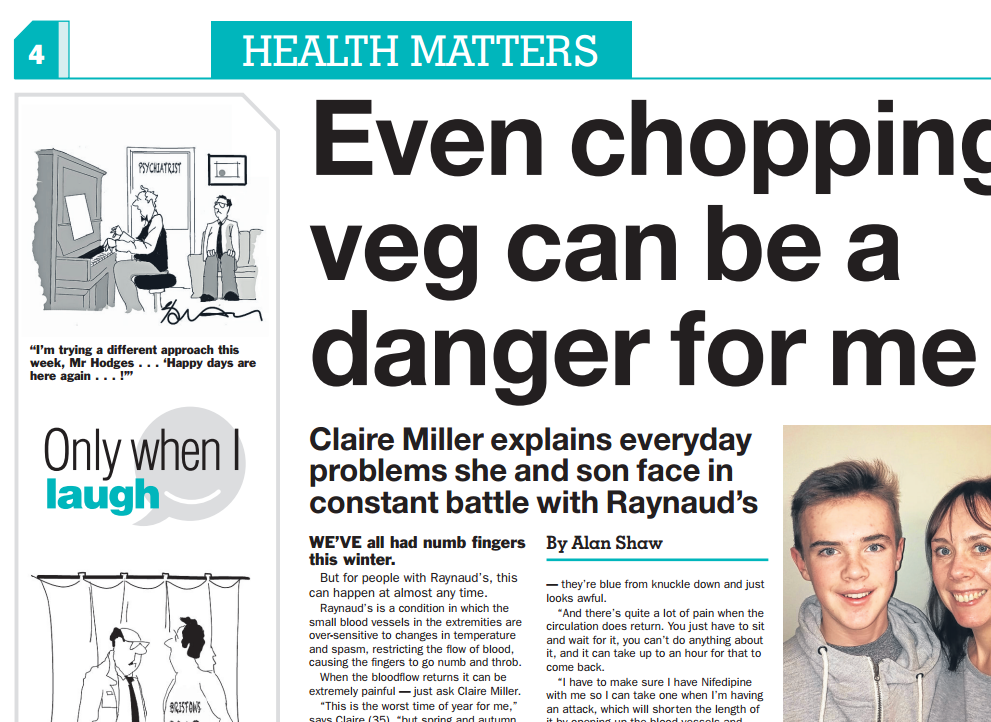 Digest Review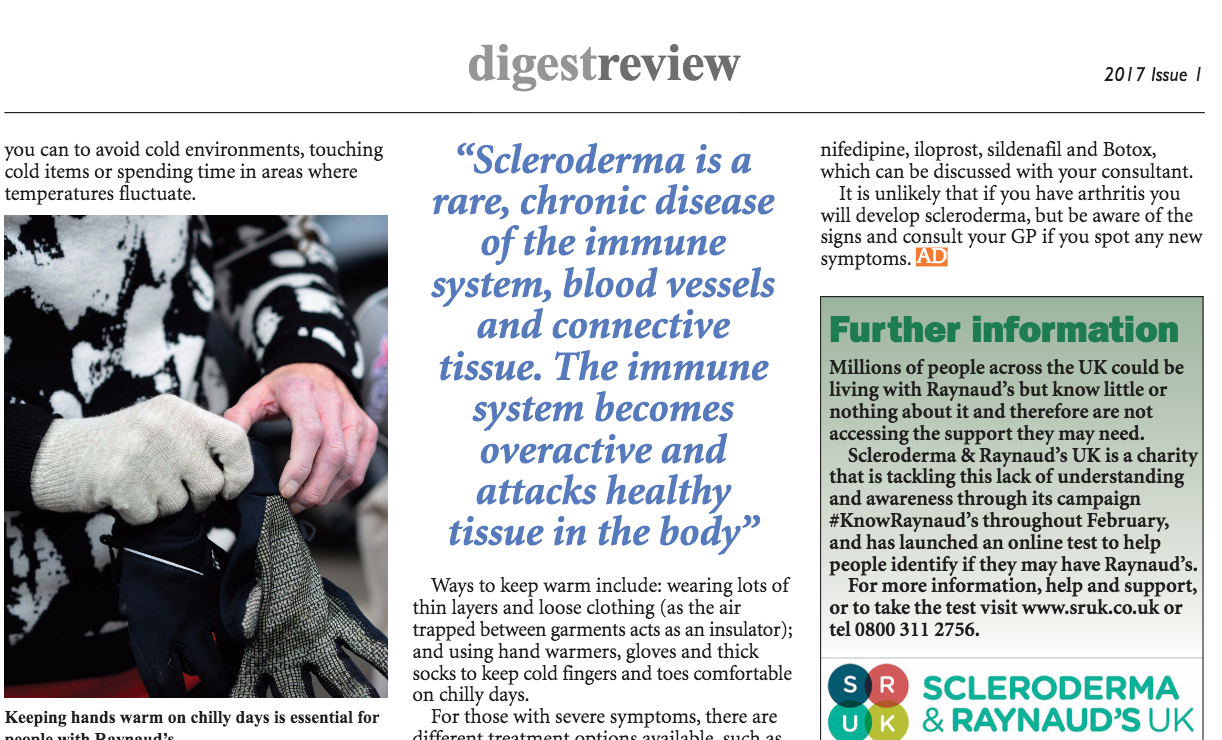 Local Lincolnshire Magazine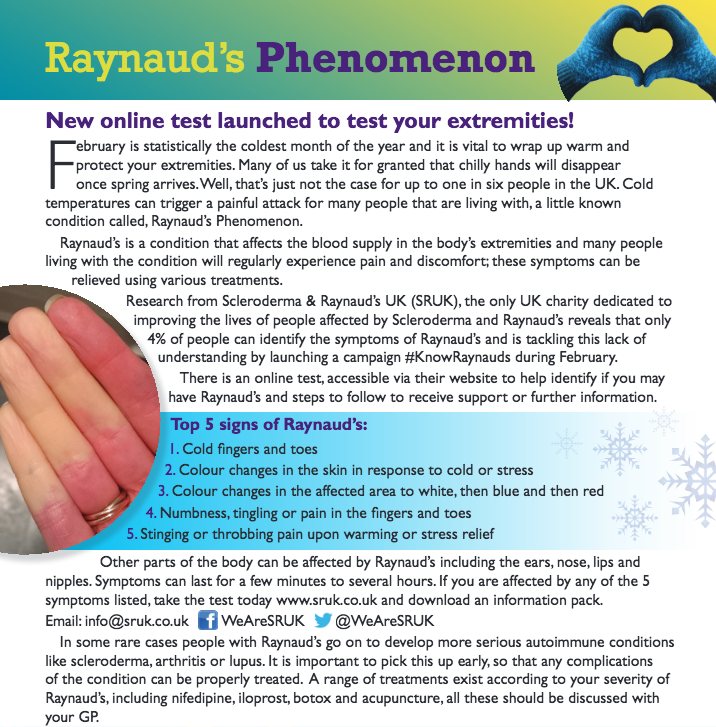 Podiatry Review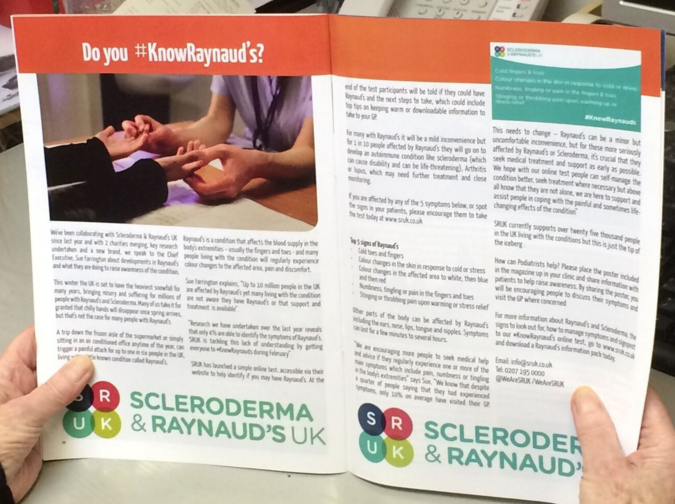 Woman's Own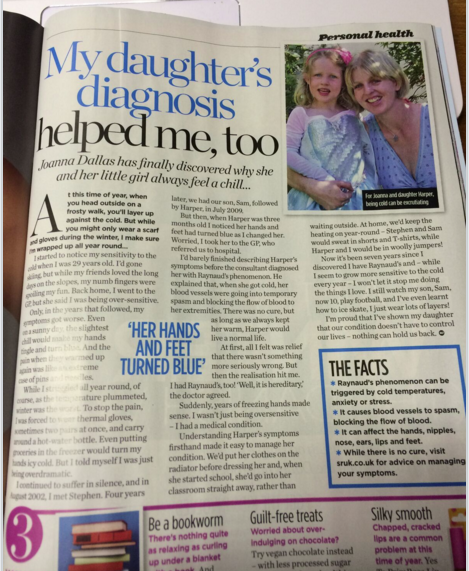 Bella