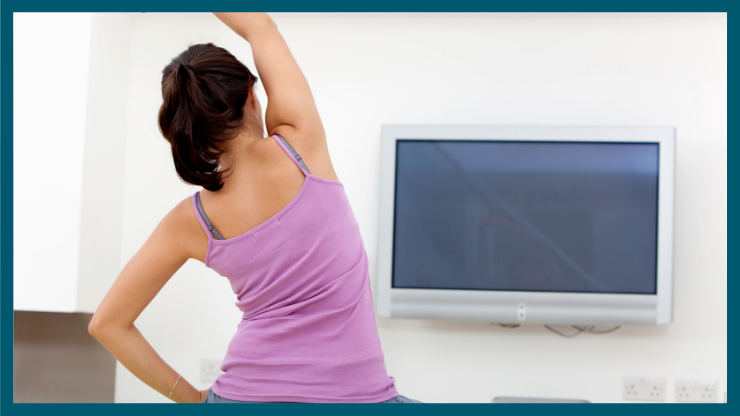 Physiotherapy - why, what, how?
person' approach is utilised, whereby the patient is central in their own care through education, empowerment and participation in their treatment.
it is important to remember that these exercises do not have to be a separate aspect of the day as activities such as climbing the stairs, walking, cooking and other household tasks still count.
umbrella, rolling pin, walking stick) in both hands with the palms facing upwards. Push one arm up to your side until you feel the stretch. This stretch can also be performed whilst sitting. Repeat for other arm.

immediately if any dizziness). You should feel a firm but comfortable stretch at the front of the neck, particularly if you have tight skin in this area.
times a week, but how much you can manage and what level is appropriate will vary upon the nature of your scleroderma. Examples include swimming, aqua aerobics, cycling, and keep-fit classes.
you can take a look at the Change4Life website.
If you are interested in helping SRUK to fund more work into areas such as these, then please visit our donations page here: https://www.sruk.co.uk/donate/. We rely on the generosity of our community to continue to support groundbreaking research in both scleroderma and Raynaud's.
If you would like information on exercising, then please visit: https://www.sruk.co.uk/raynauds/managing-raynauds/
Information on another new piece of research can be found here: https://www.sruk.co.uk/about-us/news/botox-option-raynauds/