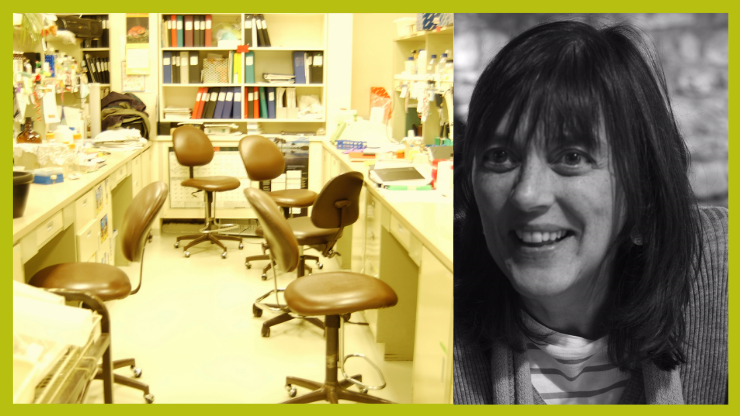 Meet the Scientist - Dr Elizabeth Renzoni
Here at Scleroderma and Raynaud's UK, we invest in research to save lives. The more research we can conduct into both scleroderma and Raynaud's, the closer we get to having better treatments and eventually a cure. Thanks to your support, SRUK is able to work with a number of dedicated, inspiring scientists who all endeavour to further understanding of the two conditions. We do this to improve the quality of people's lives, and ultimately to save lives. Each research scientist has experienced varying journeys to accomplish their many impressive achievements. Here is a little insight into the lives of some of the researchers we fund, what keeps them in the laboratory and the future of research.
pulmonary fibrosis with Imperial College, London. Since 2006, Elizabeth has been working as a consultant respiratory physician at Royal Brompton Hospital in the ILD Unit and an honorary senior lecturer at Imperial College London. As the oesophagus is so often involved in scleroderma, SRUK have most recently funded a project led by Elizabeth which is assessing the role of chronic microaspiration of small droplets from the stomach into the lungs) in pulmonary fibrosis.
at the ILD Unit at Royal Brompton Hospital. She went on to complete a PhD in gene expression analysis in
although it is important to note that patients with scleroderma-associated lung fibrosis tend to do much better than those with IPF. Two drugs have recently been found to be effective in the treatment of IPF, as they can slow down the progression of lung fibrosis, and so these same drugs are also being trialled in scleroderma-associated lung fibrosis, with the first results expected over the next year. I believe in the next five years, there will continue to be interconnections between discoveries and treatment options from the field of IPF to scleroderma-associated lung disease.
.